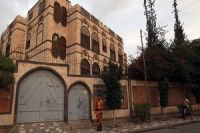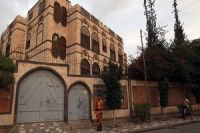 The Iranian diplomat abducted in Yemen last year is in good health, says the Iranian deputy foreign minister for Arab and African affairs.
Reports received from Yemeni officials confirm that Nour Ahmad Nikbakht is in good health, Hossein Amir-Abdollahian said on Thursday night, Press TV reported.
He praised attempts by an investigative committee to establish the fate of the Iranian diplomat, urging Yemeni officials to redouble their efforts to secure Nikbakht's release and safe return to Iran.
Nikbakht was on his way to work from his home in the diplomatic quarter of the Yemeni capital, Sana'a, on July 21, 2013 when unidentified gunmen blocked the road, forced him out of his vehicle and abducted him.
A joint committee from the two countries has been following up the case.
On January 18, another staff member at the Iranian Embassy in Sana'a, Abolqasem Asadi, was gunned down by members of a terrorist group outside the Iranian ambassador's residence in the Yemeni capital.
The assailants first tried to kidnap the Iranian diplomat but when they faced resistance, opened fire on him. The diplomat who was seriously injured passed away in hospital.