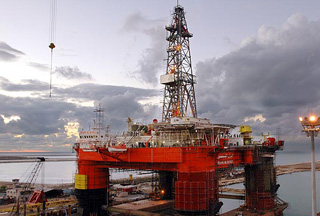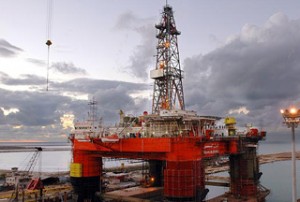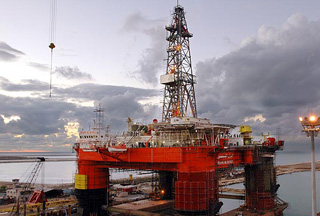 Forty-six oil exploration fields have been identified in the Caspian Sea, says Iranian Oil Minister Gholam-Hossein Nozari.
According to Nozari, eight of the fields are presently ready for exploitation.
The comment came as Iran launched its domestically-built 14,000-ton offshore platform in its territorial Caspian waters to increase its oil output.
Iran says the semi-submersible drilling rig called Iran-Alborz is the largest in the Middle East.
The platform can operate at water depths up to 1,030 meters and can drill down to 6,000 meters under the seabed.
Nozari went on to add that Iran plans to build a new oil pipeline linking the northern port of Neka in the Caspian Sea to the southern port of Jask in the Gulf of Oman.
Earlier Iranian Deputy Oil Minister Noureddin Shahnazizadeh said that initial studies for the $2 billion pipeline had been concluded and that the ministry would move to sign a contract soon.
Iran, the world's fourth-largest oil producer, has given priority to exploring its northern territorial waters in the Caspian Sea. The largest enclosed body of water on the planet is estimated to have oil reserves of 17 billion to 44 billion barrels.
The maritime and seabed boundaries of the Caspian have yet to be demarcate among Azerbaijan, Iran, Kazakhstan, the Russian Federation, and Turkmenistan — the five countries bordering the Sea.