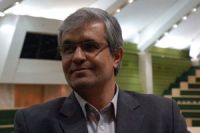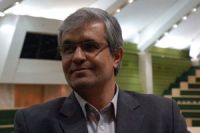 Chairman of the Security Committee of the Iranian Parliament's National Security and Foreign Policy Commission today brushed aside as lame pretexts the claim of Iran's alleged interference in Syria by enemies of the Resistance Movement.
Mohammad Reza Mohseni Sani told the Majlis News agency that France and the UK are the ones blatantly interfering in the Syrian crisis by transferring around 700 terrorists to this country.
He said the claim of George Sabra, the western-backed acting head of the so-called Syrian National Coalition, on the alleged involvement of Iran and Lebanon's Hezbollah Movement in Syrian developments, as a bid to internationalize the crisis so as to find a way of escape.
Mohseni Sani , noting that Iran doesn't have any military and armed forces in Syria, stated the Islamic Republic of Iran has never sought to interfere in Syria's crisis, but on the contrary has continuously underlined the need of ending the crisis through talks.
Following the terrorists' consecutive defeats at the battlefronts against the Syrian forces over the recent days, the groups fanning flames of sedition in Syria are trying to accuse the Islamic Republic of Iran and Lebanon's legendry anti-terrorist movement, the Hezbollah, of interference.