Iran
Middle East
Palestine
Iran dismisses Israeli hacking claims as 'lies' meant to spread Iranophobia
Iran says reports that it has hacked into the phones of Israeli officials are part of the "lies" Tel Aviv spreads against the Islamic Republic on a daily basis, asserting that Tehran would rather put its technological prowess to good use.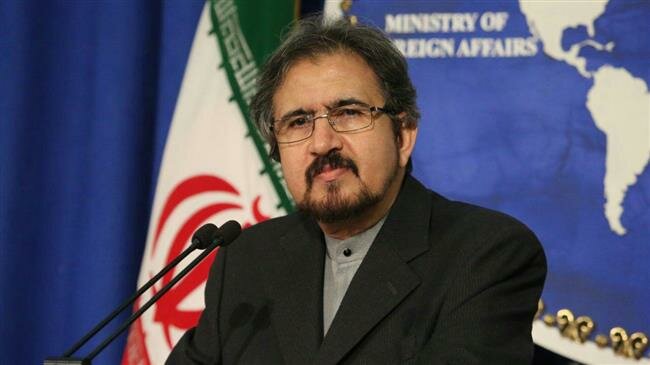 Speaking to reporters on Tuesday, Foreign Ministry spokesman Bahram Qassemi said the allegation was an extension of an "already failed psychological war" being waged by the US, Israel and their allies to promote Iranophobia as they try everything in their power to subject Tehran to utmost pressure.
"The officials of this regime (Israel) have developed an old habit of making up lies and causing distractions," Qassemi said. "Apart from fabricating lies, they have also been attempting to awkwardly link anything that happens around the world to Iran using their means of propaganda."
Israeli media claimed last week that Iranian hackers had breached the cellphone of former army chief Benny Gantz, who is the biggest rival of Prime Minister Benjamin Netanyahu in the regime's upcoming general elections.
Gantz's Kahol Lavan party confirmed the report, saying in a statement that Israel's internal intelligence apparatus Shin Bet had warned the official about the issue and a possible theft of sensitive data.
Qassemi said there was no denying that Iran had reached "unimaginable" levels of advancement in various technological fields.
However, he noted, Tehran uses those capabilities "only to address domestic needs, lift the scientific status of our homeland and reduce technological and scientific dependence on others."
Inside the Israeli-occupied territories, the allegation is widely viewed as an attempt by Netanyahu's campaign to force Gantz out of the race while diverting public attention away from the corruption scandals that are gripping the prime minister.
Israeli Prime Minister Benjamin Netanyahu faces a tough time ahead as his main opponent overtakes him in popularity and calls mount for him to resign over corruption charges.
Australian parliament hacking claims 'lies of similar nature'
Qassemi also dismissed similar allegations about a cyberattack on Australia's parliament in February, which some reports claimed had originated from Iran.
"Undoubtedly, this lie is part of the same psychological warfare that aims to stop Iran's scientific and technological advancements by portraying them as a threat," he added.
Citing the US cyber research company Resecurity, The Wall Street Journal reported in late February that the attack targeting Australia's political parties and Parliament had likely been carried out by Iran-based hackers.
However, Australian sources with detailed knowledge of the hack, who were not allowed to discuss the matter publicly, told The Sydney Morning Herald that China was the main suspect in the investigations.