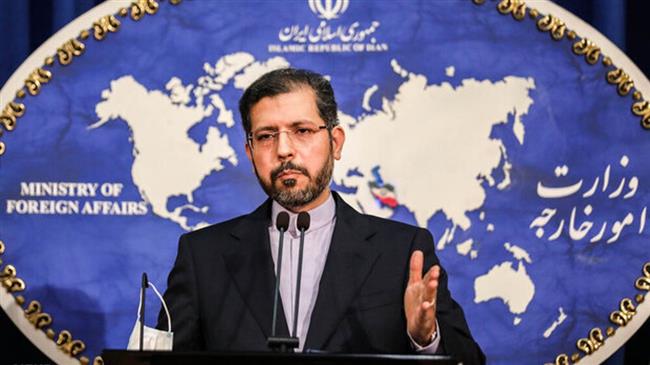 The Iranian Foreign Ministry has rejected baseless accusations by the Moroccan government that Iran carries out destabilizing activities in North and West Africa.
Moroccan Foreign Minister Nasser Bourita made the unfounded allegations against Tehran during the annual America Israel Public Affairs Committee (AIPAC) conference he participated in via video link on Thursday.
He also hailed US-brokered normalization agreements between Tel Aviv and some Arab states and expressed Rabat's satisfaction with the pacts.
On Saturday, Iran's Foreign Ministry spokesman Saeed Khatibzadeh said in a statement, "Due to its inability to solve its regional problems, the Moroccan government, while supporting the criminal Zionist regime, has once again repeated its false and baseless accusations against the Islamic Republic of Iran."
"It is regrettable that the Moroccan government as the current chair of the al-Quds Committee [of the Organization of Islamic Cooperation (OIC)], at a time that the Islamic world needs unity more than ever, is diverting attentions from the Islamic world's main issue, which is confronting encroachment on the al-Aqsa Mosque and defending the rights of Palestinians," he added.
Tensions have increased in the occupied West Bank during the holy fasting month of Ramadan, with nightly clashes in East Jerusalem al-Quds' Sheikh Jarrah, which sits near the Old City's Damascus gate.