Iran
Iran dismisses US statement as 'interference in its internal affairs'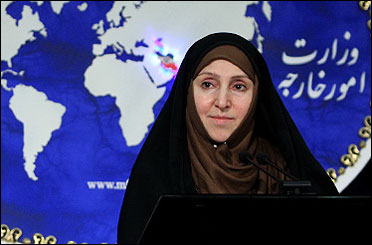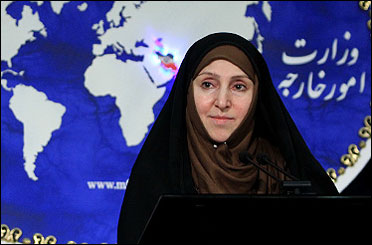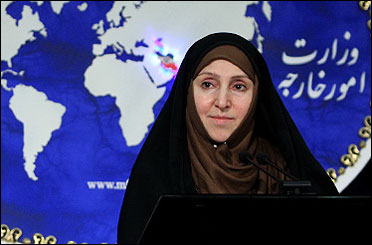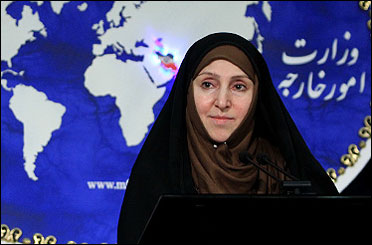 Iran's FM spokeswoman has rejected US Secretary of State yesterday's statement as 'interference in Iran's internal affairs.'
Marzieh Afkham was quoted by Mehr News as detailing about recent US sanctions on Iran in the eve of the new round of Iran-Powers nuclear talks. "The US persistence in using sanctions under old as well as new pretexts intended to impose their own policies is against the diplomatic process, wholly in contradiction with the objectives of international negotiations which entail good will, mutual respect, and trust," Afkham added.
"All countries welcome Geneva talks and expect to see a step forward in the next round in Vienna. The US threats to and actual sanctions on Iranian nationals and companies is spreading alarmism against companies interested in Iranian markets and illegal and ungrounded according to international relations laws of conduct," said Afkham, and that " it also against the international will to solve an unnecessary crisis of Iran's nuclear program."
Afkhm dismissed the US allegations against Iran's so-called 'supporting terrorism by a country who had been a victim of terrorism itself and had been in the frontline of fighting terrorism' as 'seeking pretext' and indication of 'poor understanding of terrorism' by the US officials.
Asked about claims repeatedly made by US official on Iran's human rights issues especially US Secretary of State's statement on Friday about illegal arrests during the 2009 presidential elections, Afkham dismissed the statement as interference in Iran's internal affairs according to US obligations made in 1975 Algiers Agreement.
"The US legitimacy on judging human rights has been undermined by many occasions including support for the Zionists' state terrorism against the Palestinians, drone attacks on Afghanistan's unarmed civilians, and Washington's double standards regarding human rights in support for despotic states in the region," she added, and recommended the US officials to "consider independent reports about the desperate situation of human rights conditions inside the US."
Afkham's remarks about the US officials came after Zarif, the Foreign Minister, had called Iranian officials "not to pay undue attention to remarks by the US officials," since "they have always made such repeated statements."