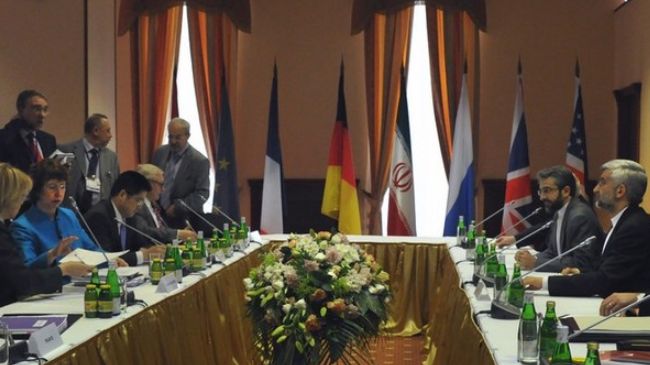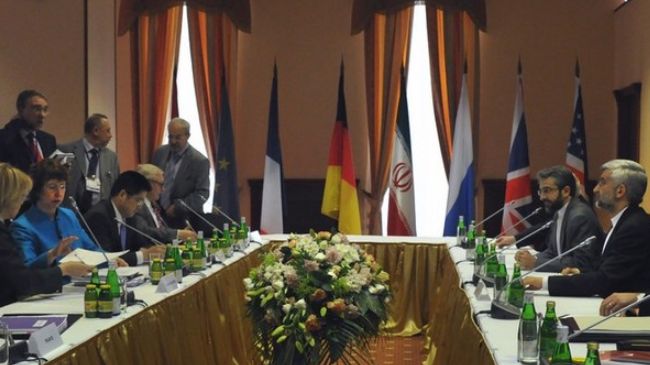 The deputy commander of the Islamic Revolution Guards Corps (IRGC) says the talks with the P5+1 group of world powers aptly displayed Iran's diplomatic prowess.
"The Iranian representatives defended well the nation's right to attain peaceful nuclear energy," Brigadier General Hossein Salami said on Friday.
"In these talks we saw a global line-up before our country, but our representatives showed off the power of the Islamic Republic very well," he added.
Iran and the P5+1 group – Britain, China, France, Russia and the United States plus Germany – wrapped up two days of talks in Moscow on Tuesday.
At the heart of the Moscow negotiations was Iran's nuclear energy program, with Tehran reiterating its inalienable right to enrich uranium for peaceful purposes.
The Iranian negotiating delegation in the Moscow talks was led by Secretary of the Supreme National Security Council (SNSC) Saeed Jalili, and the P5+1 group of countries was headed by EU foreign policy chief Catherine Ashton.
The two sides agreed to continue the talks on a follow-on technical level in Istanbul, Turkey, on July 3.
The Moscow meeting came after an earlier round of two-day negotiations in the Iraqi capital, Baghdad, in May.
Prior to that, Tehran and the P5+1 had held three rounds of talks, one in Geneva in December 2010, and two in Istanbul in January 2011 and in April 2012.