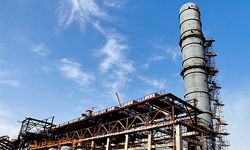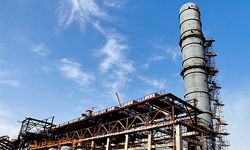 Iran has shown an eye-catching performance in boosting gasoline production and harnessing domestic consumption since the government introduced the national subsidy reforms plan, officials said, adding that the country's gasoline production will experience a nearly 170 percent annual growth by March.

The Oil Ministry's website said gasoline production capacity stood at 43 million liters per day at the end of the Iranian calendar year 1389 (20 March 2010-19 March 2011), while it will hit 70 million liters per day at the end of the current Iranian year on 20 March 2013.
Managing-Director of the National Iranian Oil Refining And Distribution Company (NIORDC) Alireza Zeighami said domestic gasoline production will even reach 99.7 million liters per day once oil refinery construction and new refining and distribution projects come into operation in the near future.
Zeighami said NIORDC has focused its efforts on improving quality and boosting production capacity, adding that the company planned to produce oil products such as gasoline, gasoil, and kerosene compatible with updated standards of Europe.
"The Sulfur content of some oil products such as gasoil and kerosene was very high that will come down to 40 part per million by launching new projects," Zeighami noted.
Iran's oil refineries intake stands as 1.850 million barrels per day, the official said, adding that while production capacity of four main oil products stood at 210 million liters before it has now increased to 246 million liters per day.
He said Iran saved 7 billion dollars by harnessing gasoline consumption, but the figure has risen to 37 billion dollars now.
According to Zeighami average daily gasoline consumption stood at 73 million liters in Iranian calendar year 1385 (began 20 March 2006) but fell to 64 million liters per day during the first three months of 1386 concurrent with gasoline rationing plan and to 61 million liters after the full implementation of (the first phase of) the subsidy reforms plan.
"In the first three months of the current Iranian calendar year (started 20 March 2012) average daily gasoline consumption stood at 62.5 million liters that would have risen to 130 million liters per day if targeted subsidies law had not been implemented," Zeighami concluded.
Iran began energy subsidy reforms in December 2010 after months of speculation regarding the timing or degree of the subsidy cuts.
The price of heavily subsidized gasoline (for the first 60 liters purchased by each motorist per month) was increased to 4,000 rials ($0.40) from 1,000 rials per liter. All gasoline purchased above the monthly quota was priced at 7,000 rials per liter going forward.
Under the plan, all subsidies are to be gradually removed during a five-year period. The subsidy cuts (also known as Targeted Subsidies) plan – encompassing key consumer goods such as gasoline, natural gas, and food – is said to be one of the most important undertakings in Iran's recent economic history.
Before the official announcement of the plan, every family member received a sum of 80 dollars in cash subsidies for a two-month period.
In less than two years, Iran has now become an exporter of gasoline production and supplied cargos to several neighboring states during the last few months.