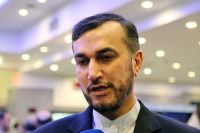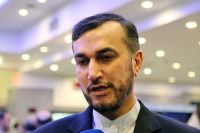 An Iranian foreign ministry official says he has doubts about Washington's intentions in fighting the ISIL terrorist group.
According to an IRIB report from Pretoria, Foreign Minister's Deputy in Arab-African Affairs, Hossein-Amir Abdollahian, said on Thursday that Iran suspects the sincerity of the Americans in fighting terrorism in the region as they have never taken any firm and practical steps to fight the scourge.
He rejected the United States' measures for confronting the ISIL terrorists in Iraq and Syria as too late. He added since the start of the Syrian crisis, Tehran explicitly cautioned the US and some other Western states that their open support for terrorism aimed at changing the Syrian government would backfire.
The Iranian Foreign Minister's deputy said, "If the Americans are serious in their decision, they should adopt a new approach." He said It was not acceptable to call the ISIL group as terrorists one day and as revolutionaries another day." Mr Abdollahian also blasted Washington's double standard in terming the dead MKO grouplet as terrorist while giving asylum to its members in some Western countries.