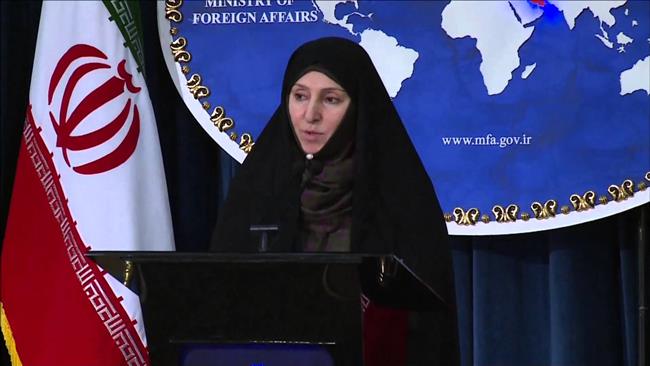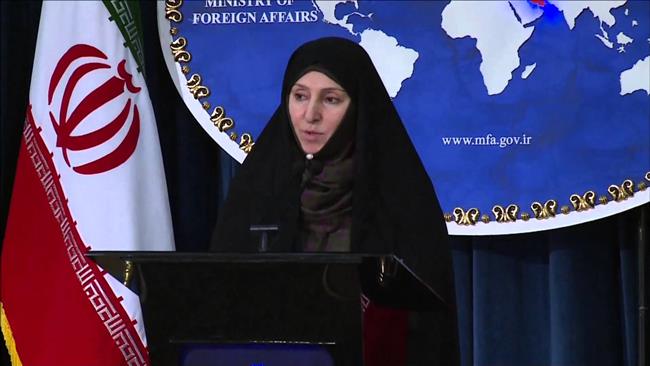 Iran has dismissed as "unfounded" the latest remarks by US President Barack Obama threatening the Islamic Republic with military action.
"Repeated claims by US officials which are made in line with the Zionist regime's interests and are aimed at satisfying pro-Israeli lobbies show American officials' uncertainty and deep confusion when it comes to prioritizing their own national interests," Iran's Foreign Ministry Spokeswoman Marzieh Afkham said on Saturday.
She added that the US foreign policy is greatly affected by political and partisan rivalries inside the country.
She said both warmongers and the so-called advocates of diplomacy in the United States rely on imaginary, dangerous and horrific ideas which have so far caused irreparable damage to the world.
Afkham emphasized that such policies are currently among the root causes of international insecurity.
"The Zionist regime is the most important source of instability and spread of terrorism in the Middle East," the Iranian spokesperson said.
She added that all fingers are now pointed at Washington due to the US governments' support for the Israeli regime as well as its creation of and support for terrorist groups.
Iran will accept no limitations in political, military and security arenas to defend itself, she said.
"The threat of military attack runs counter to the Charter and principles of the United Nations and will place international responsibility on the administration and officials of the United States," Afkham pointed out.
Afkham's remarks came after the US president told the Republican-dominated Congress that the military option against Iran will remain on the table for several years despite a nuclear agreement reached between Iran and the P5+1 group of countries in the Austrian capital of Vienna in July.
"Should Iran seek to dash toward a nuclear weapon, all of the options available to the United States — including the military option — will remain available through the life of the deal and beyond," Obama wrote to Congress on August 19, the New York Times reported on Thursday.
Iran and the six countries– the United States, Britain, France, Russia, China and Germany — succeeded in finalizing the text of the nuclear agreement called the Joint Comprehensive Plan of Action (JCPOA) in Vienna on July 14.
Under the JCPOA, limits will be put on Iran's nuclear activities in exchange for, among other things, the removal of all economic and financial bans, against the Islamic Republic.