Economy
Iran Economy min.: Govt bent on improving national economic conditions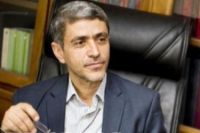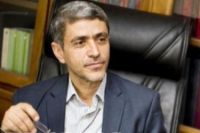 Iran's Minister of Economy and Finance Ali Tayebnia said on Tuesday that the government has a set of plans for improvement of national economy, being ready to open $22 billion worth of letters of credit (LCs).
"Enemy has thus far failed to overcome the will of our people during the imposed war; today, it tries to imposed a war in the economic domain through tyrannical and unfair sanctions to demoralize our people," said Tayebnia in the 36th Seminar on Media Horizon, where a group of the radio and TV directors and staff were present.
He said signs indicate that the country is on verge of a big jump and success in the economic domain.
According to IRNA, the Minister referred to low economic growth rate, unemployment, economic inequality and inflation as some problems facing the country now and said Iran's economic fluctuations such as recession and inflation are caused by dependence of state budget on oil revenues.
"When the government makes its income out of oil and gas sales it considers itself independent of people and is unwilling to be accountable to the public. However, if the income comes from taxation, since the main foundation of taxes are production and national income, the government considers itself dependent on the public and becomes concerned about the national production and revenues," added the minister.
He noted that the key lies in selling oil and gas products rather than exporting crude oil.
Elsewhere in his remarks, Tayebnia said Iran does not face saving shortage, rather, the problem is that savings do not turn into productive capital.
On cutting inflation rate, Tayebnia said thanks to economic policies, notably the halt to borrowing from the Central Bank of Iran, the government managed to cut inflation rate to 32 percent from 34 percent last year based on the CBI statistics.
He disclosed that the inflation rate will drop to 25 percent this year in the wake of subsidy cut plan and improvement of energy carriers' prices.