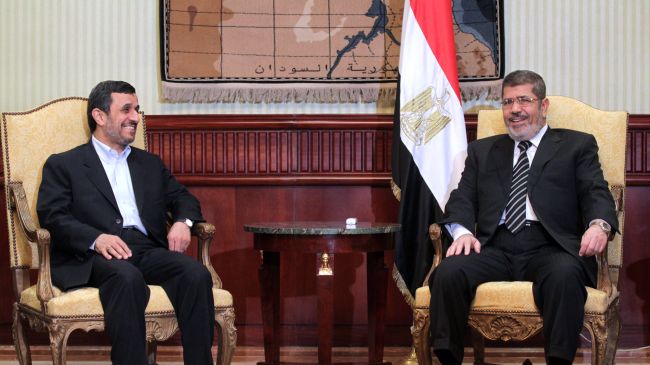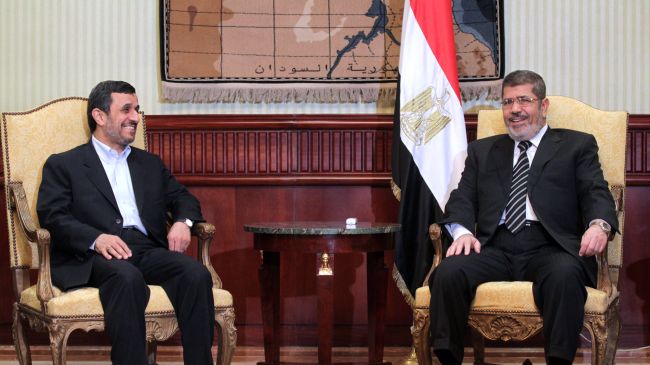 An Iranian MP says the expansion of diplomatic ties between Iran and Egypt would be useful for the Muslim world since it would help Muslims make scientific progress and increase the Islamic world's influence in the international arena.
The enhancement of bilateral relations between Iran and Egypt, which are two powerful countries in the Middle East, would allow them to play a more constructive role in the region, MP Seyyed Baqer Hosseini, who is a member of the Majlis National Security and Foreign Policy Committee, said on Tuesday.
The government of former Egyptian dictator Hosni Mubarak made every effort to prevent the expansion of Tehran-Cairo relations, but the Egyptian revolution of 2011 changed the situation, Hosseini stated.
The Iranian legislator also noted that Egyptian President Mohamed Morsi is trying to meet the demands of Egyptians but is facing pressure from the United States and the remnants of the former regime.
On Tuesday, Iranian President Mahmoud Ahmadinejad began a historic visit to Egypt, where he will attend a summit of heads of state and government of the Organization of Islamic Cooperation.
He was received by his Egyptian counterpart upon his arrival at Cairo International Airport.
Ahmadinejad is the first Iranian head of state to visit Egypt in 34 years.
Iran severed its diplomatic ties with Egypt in 1980, after the Islamic Revolution of 1979, because Egypt signed the Camp David Accords with Israel and offered asylum to former Iranian dictator Mohammad Reza Pahlavi.
Morsi visited Iran in August 2012 to attend a summit of the Non-Aligned Movement. It was the first visit of an Egyptian president to Iran in more than three decades.
Relations between Iran and Egypt began to thaw after the election of Morsi, who assumed office on June 30, 2012. However, full diplomatic relations between the two countries have still not been restored.