Iran
Iran Energy Ministry building catches fire, firefighters trying to contain flames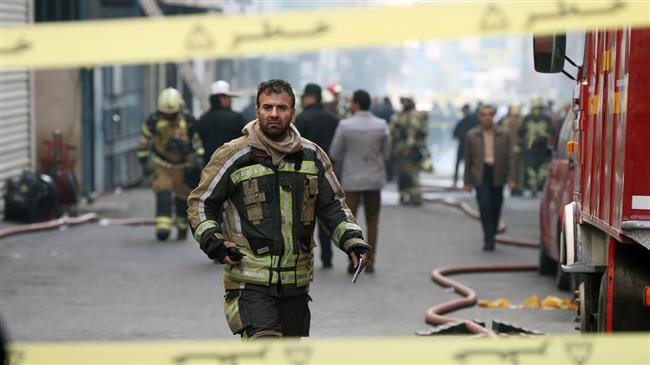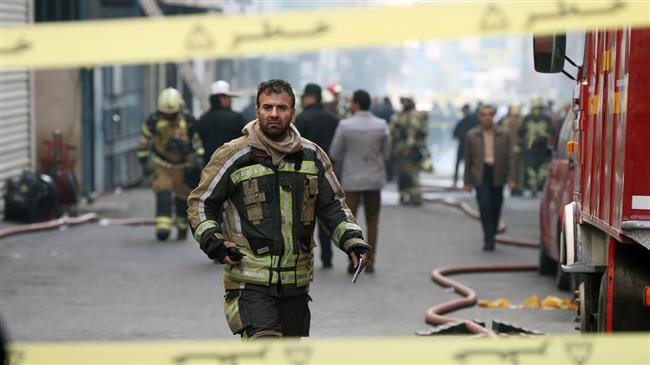 A fire has broken out at one of the buildings of Iran's Energy Ministry in downtown Tehran, with firefighters still working to put out the flames.
The Thermal Power Plants Company's building on the capital's Vali-e-Asr Street caught fire on Monday morning.
No fatalities have been reported so far. Mehr News Agency said nine people had been injured following the incident, four of whom had been treated at the site.
The structure comprises eight stories, and so far, firefighters have managed to make their way into its minus-four level.
Fars News Agency cited an authority at the building as saying the fire is linked to a 3,000-liter diesel tank.
People in the nearby buildings have also been evacuated.
Tehran Fire Department's Spokesman Jalal Maleki said it was too early to determine the cause of the fire and that the building could cave in.
He, however, said that the temperature and the smoke level had come down at the site, prompting the head of the firefighting team to authorize the firefighters to try to reach lower stories.
Iran witnessed its most disastrous fire last January, when the 17-story Plasco Building, an iconic commercial building and the country's oldest high-rise, collapsed following an inferno.
The blaze, which had been sparked by an electrical short circuit at the ninth floor, killed more than 20 people, mostly firefighters