North America
Iran
Iran engages in only results-oriented talks; high time for US to wake up to new reality: Foreign Ministry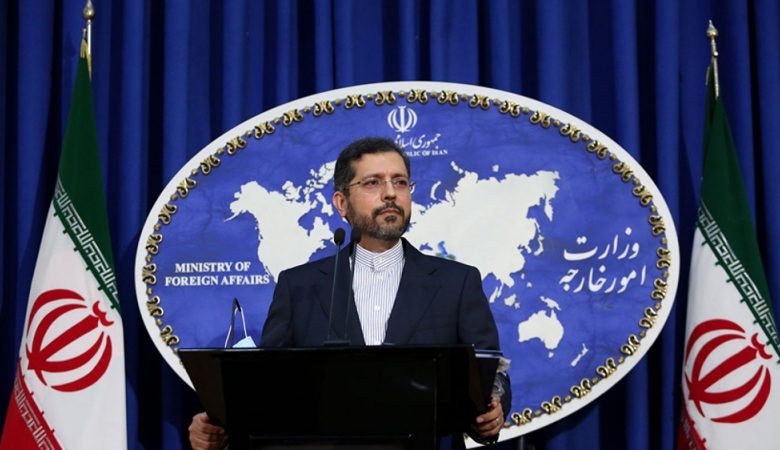 The spokesman for Iran's Foreign Ministry has once again reiterated Tehran's resolve to engage in only results-oriented talks on ways to revive a nuclear deal it snatched with world powers in 2015, saying it is high time for the United States, which unilaterally abandoned the agreement, "to wake up to new reality."
"Only Iran speaks for Iran. Our mandate is to engage in only RESULTS-oriented dialogue," Saeed Khatibzadeh said in a tweet on Friday.
He rejected talks for sake of talks and "the fallacy that economic terrorism works," adding that it is "high time for the party that unilaterally left JCPOA to wake up to new reality", referring to the nuclear deal, officially known as the Joint Comprehensive Plan of Action.
Khatibzadeh's tweet came after Iranian Foreign Minister Hossein Amir-Abdollahian said Tehran is ready to resume talks on the JCPOA revival "very soon" but the administration of US President Joe Biden is sending a "negative sign" by keeping illegal sanctions on Tehran.
In an interview with NBC News on Thursday, the top Iranian diplomat said Biden needed to back up his talk of diplomacy with concrete actions to show Iran that Washington is serious about restoring the nuclear deal.
Addressing the 76th Session of the UN General Assembly on Tuesday, Biden announced his willingness to rejoin the JCPOA and resolve the issue with Iran over its peaceful nuclear program.