Iran
Iran envoy rejects rumor of selling cheap oil to China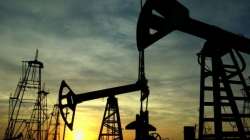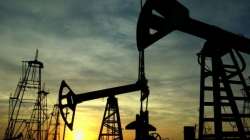 Iran's Ambassador to Beijing Mahdi Safari has rejected rumors about Tehran selling underpriced oil to China.
"Iran's oil is sold to China according to standard prices and any report claiming that we sell our oil cheaper is a rumor," Safari said on Sunday.
The Iranian ambassador added that Iran and China have five and seven-year oil contracts.
According to data from the Beijing-based General Administration of Customs, China's oil imports from Iran increased by 17 percent to 2.6 million tons in June with the Asian country importing about 635,000 barrels of Iranian oil per day.
In 2009, the volume of trade between Iran and China was USD 20 billion, in 2010 it reached USD 30 billion and in 2011, USD 45 billion.
"We plan to increase trade volume to more than USD 70 billion," Safari added.
On June 6, Iranian Ministry of Industry, Mine and Trade and China's Metallurgical Group Corporation (MCC) signed a memorandum of understanding to expand industrial cooperation with the economic giant.
The signing of the recent MoU adds 12 more projects to the ones already being implemented by the MCC, one of the world's biggest engineering contractors, in Iran.
The MCC and China Export & Credit Insurance Corporation (Sinosure) have jointly invested $20 billion in previous projects in Iran. With the addition of 12 more projects, the investment is estimated to increase to $30 billion.