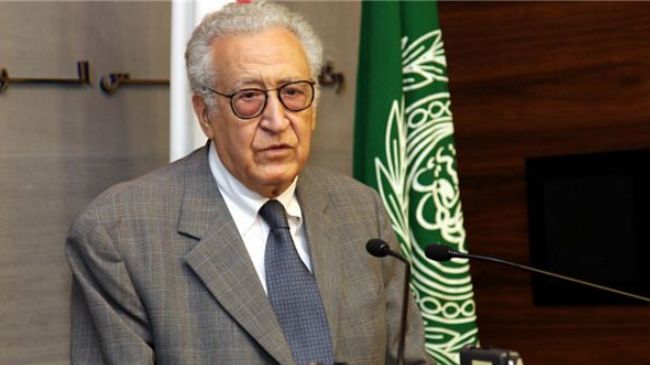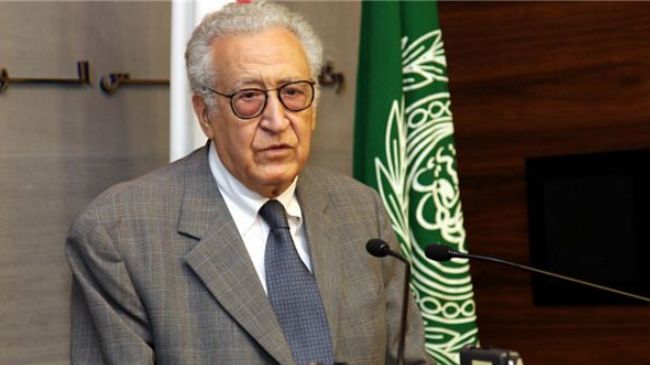 Iran's Ambassador to Damascus Mohammad-Reza Raouf-Sheibani and UN-Arab League Special Envoy to Syria Lakhdar Brahimi have met and held talks in the Syrian capital.
In the meeting held in Damascus, the two sides exchanged views on the latest developments in Syria and discussed Iran's peace plan aimed at resolving the unrest in the Arab country, Fars news agency reported Wednesday.
Brahimi said that he will soon visit Tehran again as part of his regional tour to meet with Iranian officials and discuss with them the latest measures on resolving the Syria unrest through political means.
Syria has been experiencing unrest since mid-March 2011. Many people, including a large numbers of security forces, have been killed in the turmoil.
On December 16, Iran unveiled details of a six-point plan to resolve the ongoing crisis in Syria, which calls for an immediate end to all violent and armed acts.
The plan calls for sending humanitarian aid to Syrians following the end of all conflicts, lifting all economic sanctions imposed against the country, and facilitating the return of displaced Syrians to their homes.
It also urges talks between the Syrian government and the representatives of all Syrian groups regardless of their political and social tendencies in order to form a national reconciliation committee.
Brahimi arrived in Syria from Lebanon on Sunday and was received by Syrian Deputy Foreign Minister Faisal al-Miqdad on his third visit to Damascus since he was appointed to his current position in August.
He met and held talks with Syrian President Bashar al-Assad on Monday and with Syrian opposition groups on Tuesday.
Brahimi will fly to Moscow on Saturday for talks with Russian officials on the Syria situation.