Iran
Middle East
Iran Equips Semi-Heavy Submarine with Marine Cruise Missiles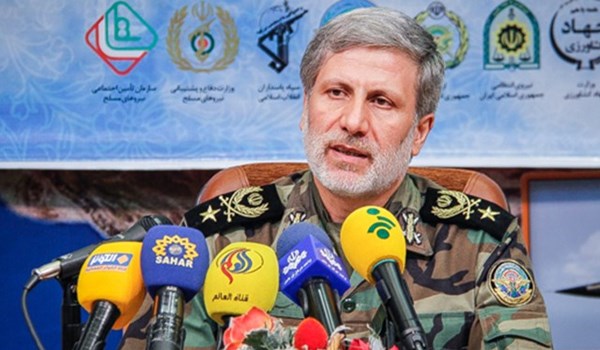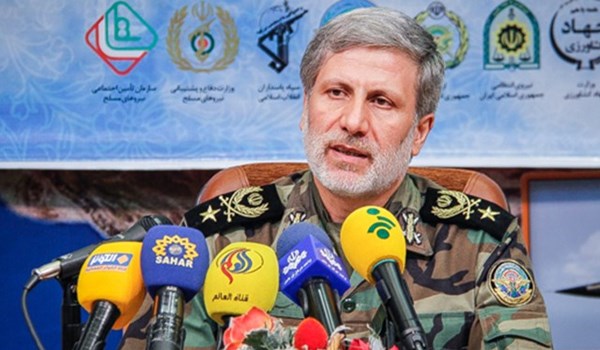 Iran has mounted cruise missiles on its new home-made state-of-the-art submarine which is due to be unveiled in the near future.
"The advanced Fateh submarine will soon join the Islamic Republic of Iran's Navy after success in final tests," Iranian Defense Minister Brigadier General Amir Hatami said on Saturday.
He added that Fateh which is Iran's first semi-heavy submarine enjoys sonar systems, electric propulsion system, combined warefare capability, subsurface-to-surface (marine cruise) missile guiding system, torpedoe firing system, electronic and telecommunication warfare capability, safe telecommunication system and several other modern systems.
Commander of the Iranian Navy Rear Admiral Hossein Khanzadi had announced earlier this month that his forces would soon be equipped with a new home-made submarine named Fateh.
"Fateh submarine will join the Naval fleet by the end of this (Iranian) year (to end on March 20)," Rear Admiral Khanzadi told reporters in Tehran on the sidelines of the annual nationwide February 11th rallies marking the 40th anniversary of the victory of the Islamic Revolution.
He underlined that the Iranian Navy's power and capabilities would further increase in the 5th decade of the Islamic Revolution, and added, "The Iranian nation will witness that we will have a more meaningful presence in the oceans and free waters."
Iran has made big achievements in production of different weapons and military equipment.
Two Qadir-class submarines were delivered to the Iranian Naval forces in the coastal strip of Makran along the Persian Gulf and the Gulf of Oman in October in the presence of Rear Admiral Khanzadi.
Addressing the ceremony in Jask region in Southern Iran, Rear Admiral Khanzadi underlined the country's capability to produce different home-made arms and military equipment.
He described the Navy as the symbol of the Iranian nation's might in the sea, warning enemies that any aggression against the country and its waters and borders will receive a crushing response.
Qadir-class submarines are equipped with sonar-evading technology and can fire missiles and torpedoes simultaneously.