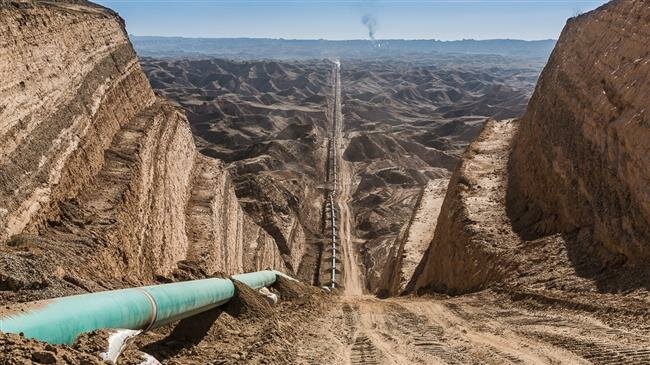 Head of National Iranian Gas Company has announced that the country is completing its natural gas grid with an unprecedented pace, saying all towns and villages with more than 20 families will be connected to the domestic network of gas pipelines in a very near future.
Hassan Montazer Torbati said on Wednesday that the number of all cities and towns already connected to the natural gas grid in Iran was now 1,147 out of a total of 1,254.
Torbati said that some 29,000 villages across Iran were now using the utility service, adding that more than half of those villages, some 14,570 cases, were linked to the national grid since the current administrative government came to office in 2013.
The official said that nearly 98,000 industrial units across Iran were connected to the national gas network and a total of 85 power plants were burning gas to generate electricity.
Torbati said the expansion of the Iran's domestic gas network to include all villages and towns with more than 20 families was nearing its conclusion, adding that Iran will see the case closed in the coming years.
Recent reports suggested that Iran was linking 10 villages each day to the natural gas network thanks to a special annual fund provided by the parliament which is worth 15,000 billion rials (more than $115 million).
That comes as the country is facing an unprecedented wave of sanctions imposed by the United States which limits its ability to import equipment, especially those needed in stations to pump gas through the pipelines.
Sanctions on Iran's oil and gas industry has also affected the country's ability to tap into its vast natural gas resources which constitute around 18 percent of the total global reserves and second largest in the world after Russia.