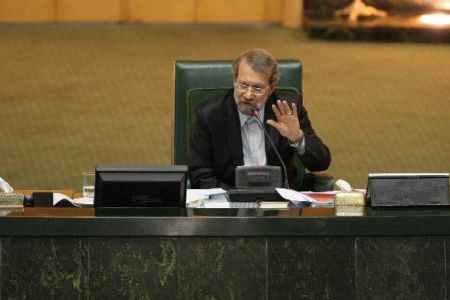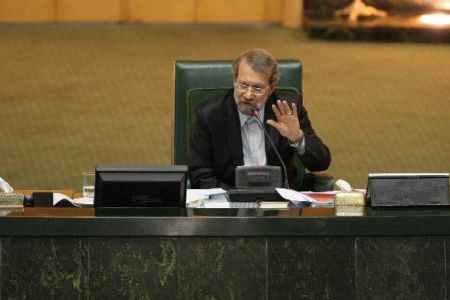 Iranian Parliament (Majlis) Speaker Ali Larijani says the Islamic Republic is keen to hold negotiations with the world but the United States.
"US' fraudulent arrogance has led to its fake narcissism. The Americans falsely think that their overstatements about regional nations and the Iranians will bear fruits," he said on Sunday.
He added that however, Leader of the Islamic Ummah and Opressed People Imam Seyyed Ali Khamenei has recently revealed such policies of the US.
On Wednesday, Imam Ali Khamenei ruled out the possibility of negotiations with the US under the shadow of threats and pressure.
The Leader of the Islamic Revolution said Iran could not engage in negotiations with the US, because "talks in an environment of pressure, threats and intimidation are not talks."
Imam Ali Khamenei noted that the main US policy and attitude towards Iran actively sought to negate the existence of the Islamic Republic.
He said, in contrast, Iran boldly rejected the self-acclaimed US superiority over other nations.
Larijani urged arrogant powers to pay attention to the results of the opinion polls which they, themselves, conducted recently in different regional countries about Iran's nuclear program.
He said surveys by the University of Maryland in Egypt, Saudi Arabia, Jordan, Morocco, Lebanon and the United Arab Emirates showed that 88 percent of the participants regard Israel as a danger to the region while 77 percent also believe that the US poses danger.
"According to your own polls, only 10 percent deem Iran as a danger," the speaker said.
Larijani said that although nuclear weapons have no place in Iran's security doctrine, but when the people of the region were asked about their perception of a nuclear-armed Iran by the Maryland poll, a definite majority of them had said that they thought that a nuclear armed Iran would be of positivity for the Middle East.
Larijani said that the people's response to such a question shows how much "your unilateral propaganda against Iran and what you call international consensus on Iran" has been effective in shaping public opinion in the region.