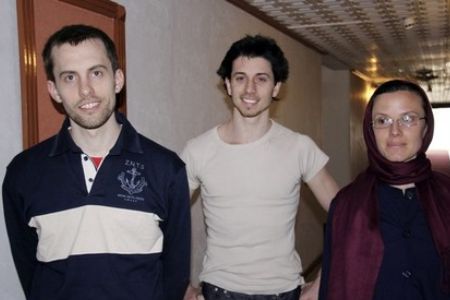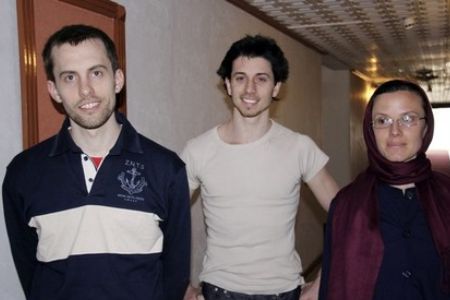 Iran has set February 6 as a new prosecution date for two Americans charged with unlawful entry into Iran and espionage, their lawyer Masoud Shafii says.
"I have received an official notification to appear in court on the 17 Bahman (February 6) to represent my three clients, Sarah (Shourd), Josh (Fattal) and Shane (Bauer)," AFP quoted Shafii as saying on Monday.
The lawyer for the two detained US natives announced that he was unaware if Sarah Shourd, the female detainee among the trio, who was released on $500,000 bail in September, was informed of the new date.
Iran had announced earlier that the two American detainees would be tried on November 7.
Earlier in October, Iranian Intelligence Minister Heidar Moslehi said that Shourd was released due to Islamic clemency, considering her illness and willingness to post the bond. He added that she is expected to return to Iran for her trial if required by law.
Bauer and Fattal, both 27, along with the 31-year-old Shourd, were arrested on Iranian territory in July 2009 after illegally crossing the border from the mountains of northern Iraq's Kurdistan region.
They were later charged with espionage after Tehran Prosecutor General Abbas Jafari-Dolatabadi found "compelling evidence" that the three had actually been cooperating with US intelligence services.
The US has detained several Iranian nationals on charges of violating the US-imposed sanctions against Iran.
Contrary to the harsh treatment of Iranians in US custody, the three American detainees have been treated well despite the fact that they face very serious charges.