Iran
Middle East
Syria
Iran FM Amir-Abdollahian holds talks with Syrian FM in Tehran
Iranian Foreign Minister Hossein Amir-Abdollahian met his Syrian counterpart Faisal Mekdad on Monday at the Iranian Ministry of Foreign Affairs.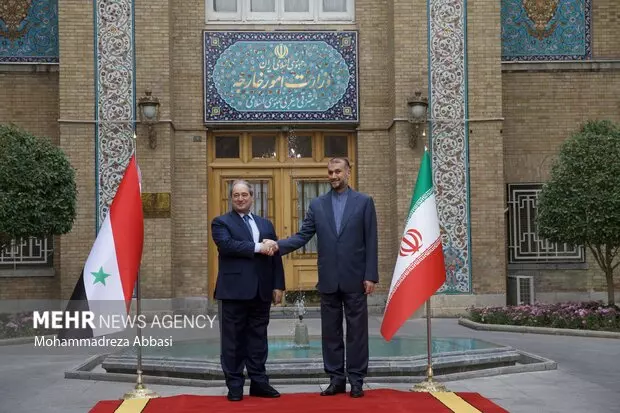 Syrian Foreign Minister Faisal Mekdad has traveled to Tehran at the invitation of his Iranian counterpart Hossein Amir-Abdollahian.
Iranian Ambassador to Damascus Mehdi Sobhani accompanied Mekdad to the airport in Damascus on Sunday evening.
Deputy Foreign Minister Bashar al-Jaafari is also accompanying al-Maqdad on the trip.
The top Syrian diplomat was welcomed by Hossein Amir-Abdollahian at the Iranian Ministry of Foreign Affairs on Monday and they held talks with each other.
He is also scheduled to meet with other high-ranking Iranian officials.
This is Mekdad's first visit to Tehran after the new Iranian government took office in early August while Hossein Amir-Abdollahian has visited Damascus twice after taking office.