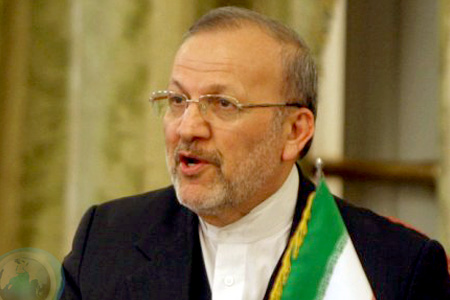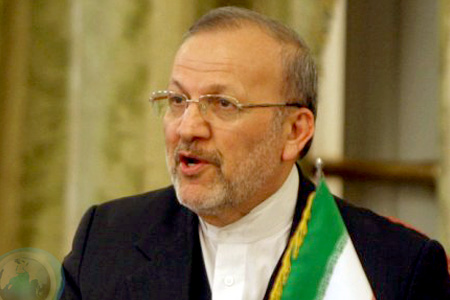 Iranian Foreign Minister Manouchehr Mottaki says a fuel swap proposal as a trust-building measure is still on table.
The Iranian minister made the remarks in a late Tuesday meeting with Swiss Secretary of State for Foreign Affairs Peter Maurer in Tehran.
Mottaki accused the west of hypocrisy for voicing willingness to hold talks, while imposing sanctions on the Islamic Republic.
"If the US and the other Western powers are really seeking to resolve issues, they should stop pursuing failed approaches," he said.
Iran has been enriching uranium to low levels to fuel the Tehran research reactor which produces radioisotopes for cancer patients.
The West accuses Iran of pursuing military ends through its enrichment program — a charge Tehran has repeatedly denied.
In a bid to allay international concerns, however; Iran, Turkey, and Brazil signed a fuel swap declaration on May 17 based on which Tehran agreed to exchange 1,200 kg of its low-enriched uranium with nuclear fuel on Turkish soil.
Despite the declaration, the UN Security Council ignored the declaration and imposed a fourth round of sanctions resolution against Iran on June 9, targeting the country's financial and energy sectors.
"The Islamic Republic of Iran will never give up its inalienable rights and adopting a [UNSC] resolution following the Tehran declaration was not a resolution against us (Iran), it was in fact a move that put the respect of the founders of the resolution up for sale."
Maurer, for his part, defended Iran's right to peaceful nuclear right and added that Tehran and Bern enjoy common stance on many regional and international issues.