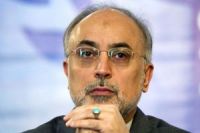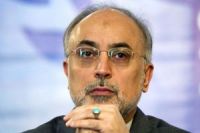 Iran's Ambassador to Beirut submitted a written message of Foreign Minister Ali Akbar Salehi to his Lebanese counterpart, Adnan Mansour.
According to FNA, Ghazanfar Roknabadi in a meeting with Andnan Mansour while handing over the message of the latter's Iranian counterpart to him, conferred on the latest regional developments as well as bilateral relations.
Referring to the developments in Syria and the recent air assault by the Zionist regime on Syria, the Iranian ambassador said this aggression proved remarks made by Iranian officials who insisted that the crisis in Syria was a plot hatched by foreigners.
Roknabadi said with this, the Zionist regime and the US, collaborated by Takfiri groups in Syria, has ignored the will of the Syrian people for reforms led by President Bashar al-Assad and have targeted the country's infrastructures in a bid to apparently upgrade security for the Zionist regime.
The Foreign Ministry in the message has elaborated on the regional developments, while underlining vigilance to prevent spread of negative impacts of the crisis in Syria to other countries.
The Lebanese foreign minister, for his part, praised stance adopted towards the current developments and its efforts for the sake of the regional people and in order to reinforce unity.
Adnan Mansour talked about the efforts made by the Islamic Republic regarding the Syrian crisis and called for political means and dialogue to end the crisis.