Iran
North America
Iran FM: Trump should change tack before Pompeo brings further ridicule on US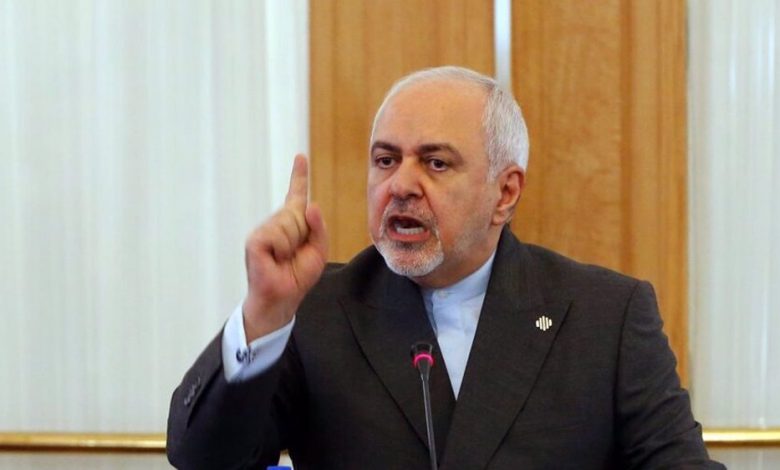 Iran's foreign minister has slammed his US counterpart for sticking to the assertion that UN sanctions are back in place against Tehran despite rejections by other Security Council members, urging President Donald Trump to rein in his secretary of state.
In a tweet on Sunday, Mohammad Javad Zarif said while "the world says NO Security Council sanctions were restored," Pompeo keeps claiming that the bans are back in force and threatens other countries to comply with them.
US Secretary of State Mike Pompeo said Saturday that all UN sanctions against Iran were "back in effect" under the so-called snapback provision in the 2015 Iran nuclear deal, formally named the Joint Comprehensive Plan of Action (JCPOA).
Pompeo went as far as threatening other member states of the United Nations by saying, "If UN Member States fail to fulfill their obligations to implement these sanctions, the United States is prepared to use our domestic authorities to impose consequences for those failures and ensure that Iran does not reap the benefits of UN-prohibited activity."
The claim came 30 days after Pompeo notified the UN Security Council (UNSC) of what he called Iran's "significant non-performance" with its obligations under the JCPOA – from which US President Donald Trump withdrew in May 2018.
Pompeo's announcement was rejected by the remaining signatories to the Iran deal. UN Secretary General Antonio Guterres, for his part, said "uncertainty" prevents him from taking any action on the US declaration.
Further in the tweet, Zarif said "Mr. "We lied, We cheated, We stole" threatens to punish a world that refuses to live in his parallel universe."
The top Iranian diplomat was alluding to previous remarks by Pompeo, who said at an event at Texas A&M University on April 15, 2019, "I was the CIA director. We lied, we cheated, we stole. We had entire training courses."
Iran's foreign minister then advised Trump to "change tack before @SecPompeo further turns #MAGA into a global laughing stock," in a reference to the US president's frequently-used election campaign slogan 'Make America Great Again.'
In another post, Zarif highlighted a tweet by Pompeo to demonstrate how the top US diplomat unwittingly admitted to the lie that the UN sanctions had been reinstated against Iran.
In his tweet, Pompeo said the US administration would enforce "our" sanctions in a first sentence and went on to say quickly in the next that Washington expected "UN Member States" to comply with "their obligations under these re-imposed restrictions," — wording that illustrated how Pompeo had confused the US's unilateral sanctions with international law.
Zarif drew attention to that mangled wording and said, given the US State Secretary's "pathological" pattern of lying, the American official was entangled in his "own web of deceit."
"The issue with mythomaniacs— who just can't help themselves in their pathological lying—is that they actually get lost in their own web of deceit," he wrote.