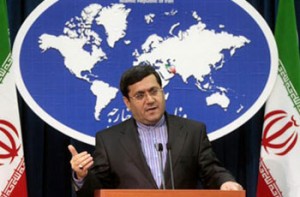 The Tehran government says it fully supports a united and stable Yemen, ejecting claims that Iran has been interfering in San'a's internal affairs.
"The Islamic Republic of Iran has invariably stressed the importance of Yemen's territorial integrity and the independence, sovereignty and national unity of the country," Iran's embassy in Manama said in a statement.
"Iran, alongside the Republic of Yemen, is exerting efforts within the context of peace, security and stability. We believe that increasing tension and debates that lead to bloodshed do not serve peace, stability or national unity in Yemen.
"We hope to see national unity, security and stability in the Republic of Yemen, through measures and the wisdom of the leadership and government of Yemen," the statement added.
The statement came after a Bahraini parliament member and Salafi cleric Adel al-Mouawda charged that Tehran had been implementing expansionist plans in the Arab state.
The remarks comes as the Yemeni military on August 11 launched a major offensive – dubbed Operation Scorched Earth – against local Huthi fighters — named after their leader Abdul Malik al-Houthi– in the northern province of Saada.
The government of Yemeni President Ali Abdullah Saleh says that the Houthi fighters are trying to restore the Shia Zaidi imamate system, which was overthrown in a 1962 coup.
The Houthis, however, say that they are defending their people and fighting for their civil rights. Shias, who form the clear majority in the north, make up almost half of Yemen's overall population.
According to UN figures, the continued fighting has displaced around 50,000 people just in the past month, bringing the total to 150,000 since 2004.
Based on figures released by the UN Children's Fund (UNICEF), the unrest has directly affected almost 75,000 children.