Iran
'Iran forerunner of fighting extremism, violence'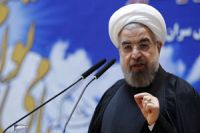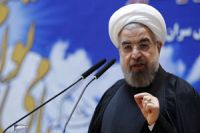 Iran's President Hassan Rouhani said Tuesday that Iran is experiencing some primary openness in the field of foreign policy, adding Tehran is neither very optimistic nor pessimistic.
According to IRNA, President Rouhani made the remarks in his address to the opening session of the first national gathering of governors general.
He added that all should consider the ongoing ˈrealitiesˈ and make their analyses ˈbased on the realities.ˈ
The President said Iran's foreign policy status is currently very much different from the past months.
Elsewhere in his speech, President Rouhani said Iran is currently the forerunner of the fight against extremism and violence in the world.
On December 18, 2013, President Rouhani's World Against Violence and Extremism (WAVE) proposal was overwhelmingly ratified at the UN General Assembly with 190 votes.
The WAVE Act calls on all nations across the globe to denounce violence and extremism.
The two-day meeting of the Iranian governors general is being held at the premises of Interior Ministry and is participated by governors general from 31 Iranian provinces.