Iran
Middle East
North America
Iran Gov't Spokesman: US Blame for Iraq Rocket Attacks Unfounded
Iranian Government Spokesman Ali Rabiyee rapped the US for raising unfounded allegations against Tehran over the rocket attacks on American bases in Iraq.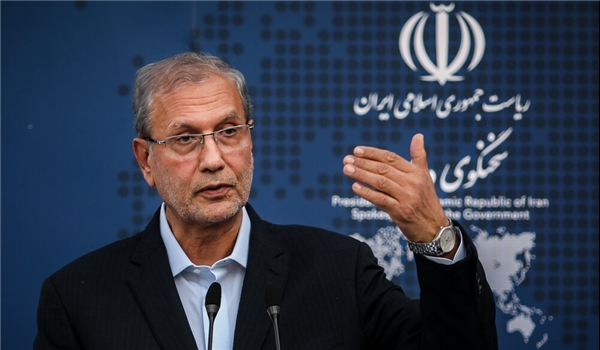 "The US has no proof and evidence in this regard. An ambiguous condition prevails over Iraq due to the US meddling, and an attack on a US base in Iraq is a natural thing to happen [under such circumstances]; the regional states have realized that they should not be afraid of Iran," Rabiyee told reporters in a press conference in Tehran on Monday.
He, meantime, warned that if the US makes a mistake and goes on an aggression against Iran or its interests, "it will receive a crushing response".
His remarks came after US Secretary of State Mike Pompeo without any evidences blamed Iran for a spate of rocket attacks against Iraqi bases where American troops are located and warned the Trump administration would respond forcefully if US or allied forces were injured or killed.
Also, asked by reporters about the upcoming visit by President Hassan Rouhani to Japan and the possibility for holding talks with Washington, Rabiyee said that the issue of negotiations with the US will not be raised during the trip.
"But our friends in Japan will possibly convey a message from the US and we will listen to it," he said.
Iranian and Japanese officials are reportedly finalizing the arrangements for a visit by President Rouhani to Japan. The host, Prime Minister Shinzo Abe, has been leading a mediation drive aimed at resolving all-time-high tensions between Washington and Tehran over the Iran nuclear deal, also known as the Joint Comprehensive Plan of Action (JCPOA).
Without specifying a date, Abe said earlier this week that Rouhani's trip was being deliberated. However, the Japanese press is reporting that the visit could happen as early as Dec. 20.