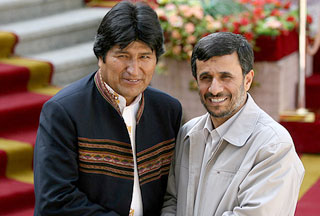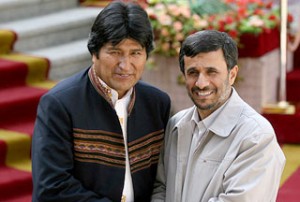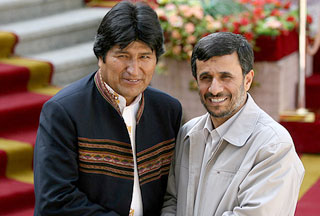 Iran's top representative in Bolivia says Tehran has approved a $280 million loan for the Bolivian government to develop its industry and energy sector.
The Iranian diplomat in Bolivia Masoud Edrisi told the Associated Press Wednesday that the terms of the low-interest loan have net yet been set.
Iran's relations with Bolivia have greatly improved during Mahmoud Ahmadinejad's government. Ahmadinejad and his Bolivian counterpart Evo Morales have exchanged state visits.
Iran pledged in August, 2007 to invest 1.1 billion euros in Bolivian agriculture, industry, energy and humanitarian affairs. Iran has sold Bolivia tractors made in Venezuela, built dairy factories and offered to help finance a cement plant.
Edrisi said eleven Iranian embassies are now active in Latin America.
The growing ties between Iran and Latin American countries, including Venezuela, Cuba, Nicaragua and Bolivia, have raised concerns in Washington, which has been trying to isolate Tehran over its nuclear activities.