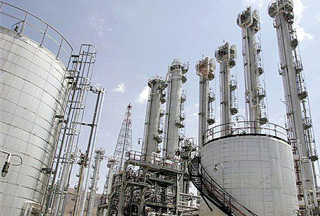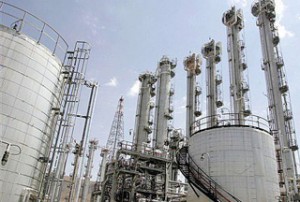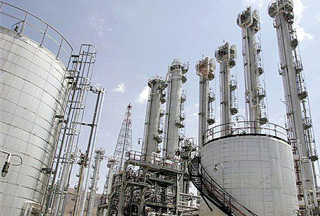 After two-year restrictions on IAEA inspections, Iran reportedly grants the UN nuclear watchdog improved access to its key enrichment facilities.
European diplomats told the Associated Press on Thursday that UN nuclear officials were permitted to visit the nearly finished Arak heavy water reactor last week after Iran unexpectedly decided to lift its restrictions on IAEA inspections.
According to the diplomats, who were speaking on conditions of anonymity, Iranian officials have also allowed the IAEA to expand the scope of its inspections of the Natanz uranium enrichment site.
The Tehran government has yet to comment on the issue.
The UN nuclear watchdog has so far made "25 unannounced inspections" of the country's nuclear facilities and has published over 20 reports — all of which confirm the non-diversion of Iran's uranium enrichment so far.
In 2007, the UN Security Council voted to impose sanctions on Tehran over its uranium enrichment activities — a move that was instantly declared illegal by the New York-based Lawyers' Committee on Nuclear Policy.
"Under the Statute (Art. 12(C)) and the Safeguards Agreement, the Board may only refer Iran to the Security Council if it finds that, based on the report from the Director General, it cannot be assured that Iran has not diverted nuclear material for non-peaceful purpose," said the committee
"In the past, findings of `non-assurance' have only come in the face of a history of active and ongoing non-cooperation with IAEA safeguards. The pursuit of nuclear activities in itself, which is specifically recognized as a sovereign right, and which remain safeguarded, could not legally or logically equate to uncertainty regarding diversion," it added.
The UNSC sanctions drew an angry response from Iranian officials, who claimed they have lived up to their commitments under the nuclear Non-Proliferation Treaty (NPT) and should thus be allowed the right to a peaceful nuclear program.
Four days after the sanctions were approved, the Iranian Majlis (parliament) passed a bill that obliged the government to review its co-operation with the UN nuclear agency.
"The government is obliged to revise its co-operation level with the International Atomic Energy Agency (IAEA)," read the bill.
The unexpected decision comes at a time when world powers have claimed to be interested in engaging Iran in negotiations over its uranium enrichment.
Washington and a slew of European powers accuse Tehran of refining uranium for nuclear weapons development. Iran, however, dismisses the allegation, saying its nuclear activities are solely aimed at peaceful energy production.
Iranians see nuclear development as a sign of national independence, similar to the oil industry, nationalized in 1951, in spite of fierce Western opposition.
The Mossadeq government, which led the oil nationalization movement was brought down in the 1953 coup d'état engineered by the CIA.