Iran
Middle East
Syria
Iran Hails Prisoner Exchange in Syria
The spokesman for the Iranian Foreign Ministry lauded the recent exchange of detainees and abductees between the Syrian government and opposition groups near Aleppo, calling for the continuation of such humanitarian moves.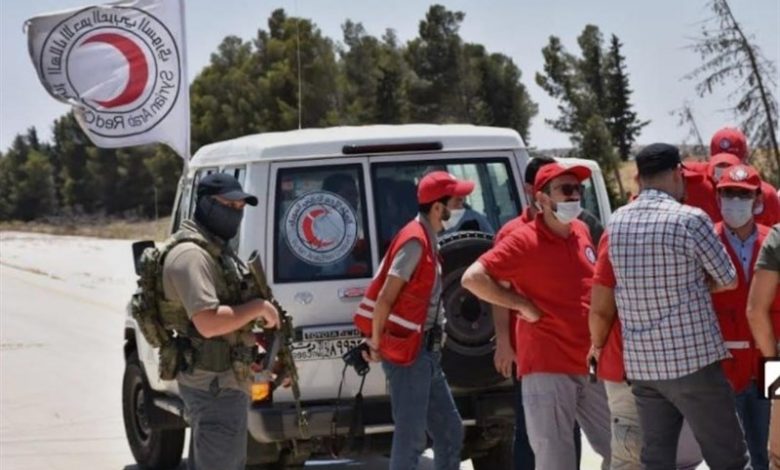 "The Islamic Republic of Iran, as one of the three guarantor states of the Astana Process, expresses satisfaction with the recent successful operation of the exchange of the abductees and detainees that took place in the Abu al-Zindeen crossing in the eastern countryside of Aleppo, and emphasizes the need for the continuation of such humanitarian measures," Saeed Khatibzadeh said in a statement on Sunday.
He said the exchange was carried out by the Red Crescent society of Syria and the International Red Cross on Friday, December 17, under the supervision of Iran and Turkey, during which a total of 10 persons were released by the Syrian government and the opposition.
Iran calls on the involved parties to step up efforts in the course of coordination and facilitation of more exchange programs in future, the spokesman added.
"We are trying to increase the number of reciprocal operations and expand the measures on building trust between the two sides to facilitate such process in cooperation with the Astana (Process) guarantors, the International Committee of the Red Cross, the Syrian Red Crescent society and the Syrian parties," Khatibzadeh concluded.
Several persons detained by the Damascus government and the opposition groups have been mutually and simultaneously released as part of the sixth project of the Working Group on the Release of Detainees/Abductees, Handover of Bodies and Identification of Missing Persons, which was established within the framework of the Astana process with the participation of Iran, Turkey, and Russia as well as the United Nations.