Iran
Iran Hails Syrian Army's Recent Victories against Terrorists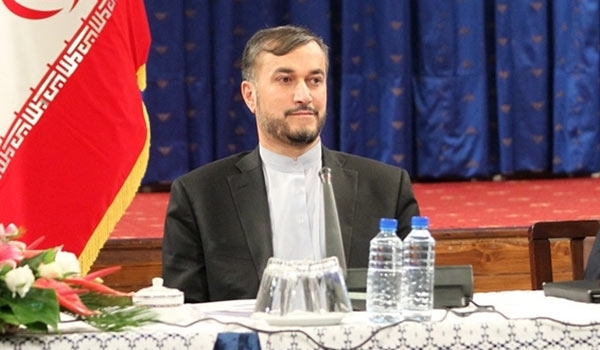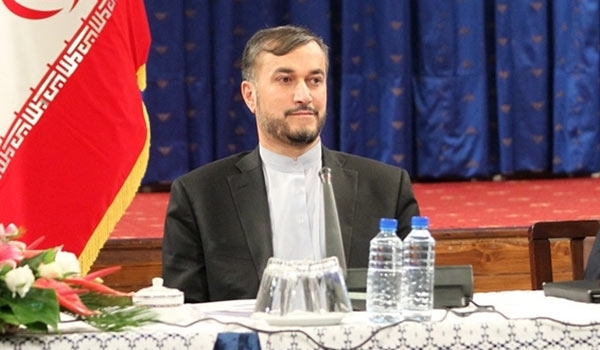 Iranian Deputy Foreign Minister Hossein Amir Abdollahian lauded the Syrian army's recent victories against the foreign-backed terrorists in the Arab country, and said that all parts of Syria will be purged of the militants in the near future.
"The mighty presence of the Syrian army and the popular forces and their large-scale military operations against the terrorists in various fronts in Syria is the harbinger of near future defeat of the terrorist in that country," Amir Abdollahian said.
The Iranian deputy foreign minister referred to the recent victories of the Syrian army in the Northern parts of Syria, and said, "Those victories will beyond doubt lead to the liberation of Aleppo in the near future."
Amir Abdollahian renewed Iran's support for political solution to the Syrian crisis, and said, "The crisis in Syria can only be resolved through Syrian-Syrian dialogue."
Syria has been the scene of insurgency since 2011 when certain western powers and their regional allies voiced loudly that Syrian protests have no diplomatic solution and they started supplying the country's opposition groups with their arms and funds.
Logistic and medical Links between rebel groups in the Southern parts of Syria with Israeli intelligence and military forces have been disclosed in various reports which testify that the security crisis in Syria was mainly planed by Tel Aviv.