Iran
Iran has always stood by Bosnia, its people: Zarif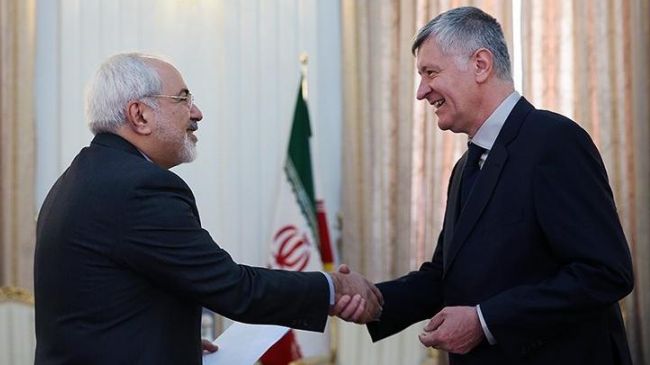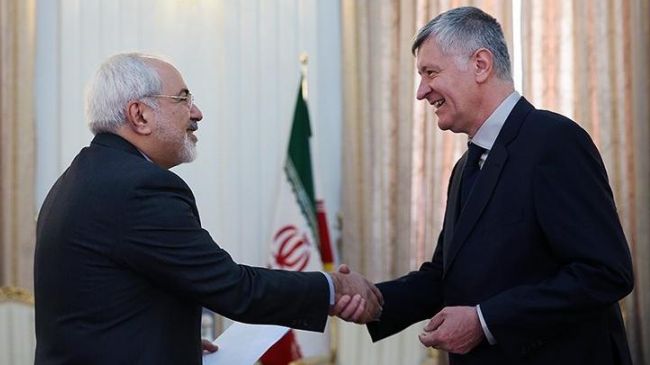 Iranian Foreign Minister Mohammad Javad Zarif says the Islamic Republic has always stood by Bosnia and Herzegovina and its people at hard times.
During a meeting with new Bosnian Ambassador to Iran Edib Begovic in Tehran on Sunday, Zarif said Iran welcomes the progress, stability and security of Bosnia and Herzegovina, calling for the removal of obstacles in the way of expanding bilateral ties.
The senior Iranian diplomat also pointed to Iran's as well as Bosnia and Herzegovina's membership in international organizations, namely the Organization of Islamic Cooperation (OIC) and the Non-Aligned Movement (NAM), underling the need for exchange of viewpoints and constant consultations between Iranian and Bosnian officials in order to cement constructive interactions in line with common interests.
Zarif also touched upon the damage incurred by extremism on the stability and security of world societies and countries, urging close cooperation among all countries to respond to the scourge.
Begovic, for his part, briefed the Iranian foreign minister on his country's domestic and foreign policies, stressing that there are ample grounds for the expansion of Sarajevo-Tehran ties.
He said the Bosnian government and people favor the enhancement of relations with Iran, vowing to do his utmost to further expand relations between the two countries.