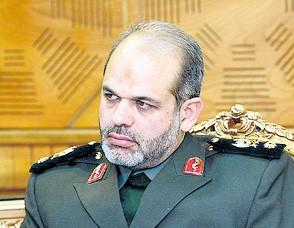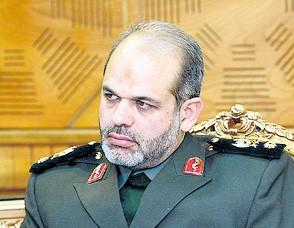 Iran has no plan to develop nuclear weapon, US tries to convey deterrent strategy against Iran to dominate region's military power, Ahmad Vahidi said.
He said "since the very beginning of the raising of the issue of Iran's nuclear program, the US has been issuing false judgments based on incorrect information thus working out a number of wrong strategies which it has been trying to impose on other regional countries including Iran.
He reacted to remarks of US Defense minister Robert Gates which urged Arab world to enhance its military might and expand defense cooperation with America to halt Iran nuclear program.
Vahidi talked about Iran policy of expanding ties and developing good interactions with Islamic and Arab states. He advised the US officials not to try to create a military atmosphere in the region. "The American officials should try to correct their mistakes by revising their wrong strategies."
"US created such baseless claims to divert public opinion from real danger which is Israel", he added.
Meanwhile Iran Defence Minister Ahmad Vahidi on Saturday insisted that Iran has no ambitions to develop nuclear weapon.
"We regard production of weapons of mass destruction as contrary to our religious, human and national principles".
"Manufacturing nuclear weapons is not, and has never been, on our agenda."