Saudi Arabia
Iran, Hezbollah condemn terrorist plot near Great Mosque of Mecca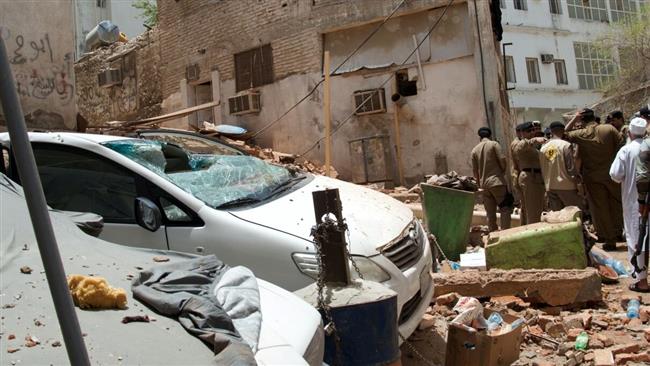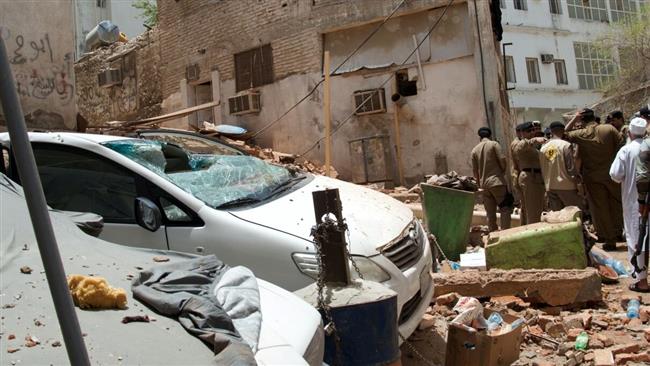 Iran has strongly denounced a terror plot targeting the Grand Mosque in the holy Saudi city of Mecca, saying the "foiled attempt" proved again that terrorism knows no boundaries.
Iran's Foreign Ministry spokesman Bahram Qassemi said on Saturday that the "thwarted plan" to attack the Grand Mosque "showed once again that the uncontrolled and growing terrorism currently gripping the whole world, the region and especially Muslim nations…, knows no religion, geography, ethnicity and nationality."
Terrorism, Qassemi warned, could "even take aim at the most revered of Muslim sites to achieve its own ominous goals."
On Friday, the Saudi Interior Ministry said it has "foiled the terrorist plan that targeted the security of the Grand Mosque, pilgrims and worshipers."
In a statement read on state television, the ministry said the bomber had exchanged fire with Saudi security forces and then set off his explosives when he was surrounded in a building in the Mecca neighborhood of Ajyad al-Masafi near the Grand Mosque.
The building then collapsed, injuring six foreigners and five members of the security forces, it added.
Qassemi further cautioned regional governments and countries against "the hideous and sinister phenomenon" of terrorism, calling on all regional nations to be vigilant and make continued efforts to fight the scourge.
"The Islamic Republic of Iran condemns terrorism anywhere, in any form and with any intention, and expresses its readiness to help other countries counter criminals, death merchants and ignorant promoters of hatred," he added.
Mecca plot 'a sinful crime'
Meanwhile, the Lebanese resistance movement of Hezbollah denounced as a "sinful crime" the Mecca incident, saying it is part of a series of atrocities committed by terrorists across the Arab and Muslim world.
In a statement released on Saturday, Hezbollah's Media Relations said the attempted attack proved once again that the Takfiris' criminal ideology "pays no respect to a sacred place or a holy time."
No group has claimed responsibility for the incident yet, but the Daesh Takfiri terrorist group has carried out bombings and shootings in Saudi Arabia in recent years.
Images posted on social media showed an alley filled with bricks and other debris apparently from the Mecca explosion.
Before surrounding the bomber, Saudi police arrested five suspected militants, including a woman, in raids on Mecca and the port city of Jeddah.