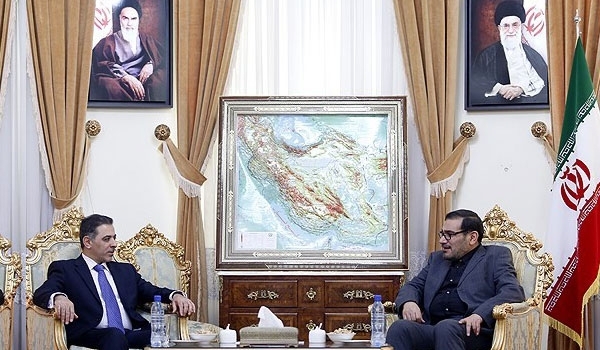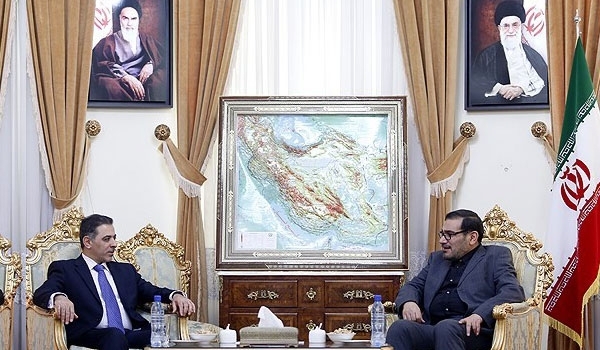 Secretary of Iran's Supreme National Security Council (SNSC) Ali Shamkhani condemned the assassination of several members of the Lebanese Hezbollah resistance group by the Zionist regime, and said the resistance front will certainly give a crushing response to the attack.
"This action has no doubt been adopted in line with (Israel's) continued cooperation with the Takfiri terrorists and plays a complementary role for the approach of the Tel Aviv rulers to using this terrorism stream for creating a buffer zone at the forged orders of this fake regime," Shamkhani said in a meeting with Iraqi Interior Minister Mohammad Salem al-Ghabban in Tehran on Monday.
He described both the Israeli attack against Hezbollah members and the US aids to the terrorist groups by dropping weapons for them as the rings of the same chain of dishonesty in fighting terrorism.
"The experience of the past shows that the resistance current will give a crushing response to the Zionist regime's terrorist moves with revolutionary determination and in due time and place," Shamkhani underscored.
An Israeli helicopter strike on Syria's Golan Heights Sunday killed the son of slain Hezbollah top commander Imad Mughniyeh and 4 other fighters, a Lebanese security source said.
Jihad Mughniyeh and field commander Mohammad Issa who goes by the nom de guerre 'Abu Issa' were martyred in the attack, the source said. The strike entirely destroyed one Hezbollah vehicle and damaged another, he added.
Hezbollah issued a statement confirming the strike saying "a number of mujahedeens were martyred," during an inspection mission in the Syrian town of Quneitra.