Iran
Iran Holds Pakistani Officials Accountable for Border Insecurities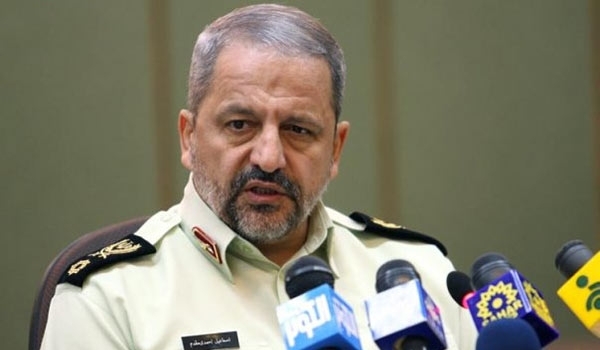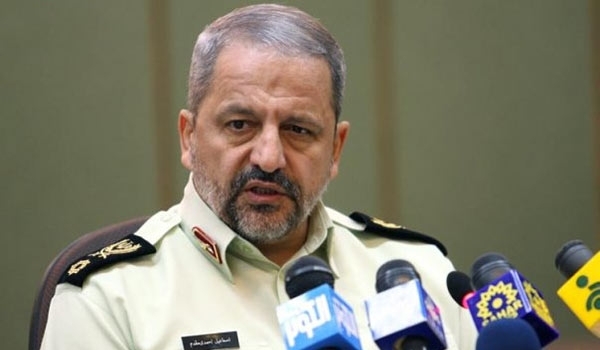 Iran's Police Chief Brigadier General Esmayeel Ahmadi Moqaddam underlined on Friday that Tehran is resolved to root out terrorist activities at its border with Pakistan, and stressed that Islamabad should be held accountable for the presence of terrorist groups on its soil.
During Tehran Friday prayers pre-sermon remarks, Ahmadi Moqaddam said that if the neighboring country is not able to arrest the terrorists, then Iran would allow itself chasing them beyond its borders.
Describing Iran as a safe island in a turbulent ocean, Ahmadi Moqaddam underscored that the Islamic Republic's main concern is drug trafficking.
The commander also said that Iran is boosting its counter-narcotics measures which have been hampered by the enemies in the Eastern borders.
On Thursday, Ahmadi Moqaddam underlined that investigations continue to find the identity of the terrorists who killed four Iranian police officers in Southeastern parts of the country.
Four Iranian police officers, including a conscript, were killed in two terrorist attacks on a border post in the Southeastern province of Sistan and Balouchestan.
The tragic event took place on Wednesday and Thursday in the vicinity of the city of Saravan near the border with Pakistan.
Sistan and Balouchestan Province has been the scene of a number of terrorist attacks in recent years.
On February 6, Jaish al-Adl terrorists kidnapped five Iranian border guards in Jakigour region in Sistan and Balouchestan and took them to the Pakistani territory.
In a message on April 6, Iran's Interior Minister Abdolreza Rahmani Fazli said efforts by security and diplomatic bodies as well as locals had borne fruit and four of the abductees were freed and reunited with their families.
On October 25, 2013, Jaish al-Adl terrorist group killed 14 Iranian border guards and wounded six others in the border region near the city of Saravan in Sistan and Balouchestan Province.
In February 2013, Iran and Pakistan signed a security agreement under which both countries are required to cooperate in preventing and combating organized crime, fighting terrorism and countering the activities that pose a threat to the national security of either country.
Iran has repeatedly called on Pakistan to comply with the terms of the agreement.