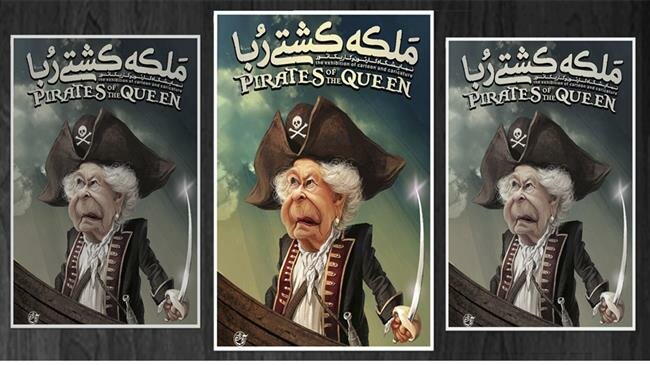 Tehran is playing host to a cartoon exhibition dubbed Pirates of the Queen. The exhibition highlights the seizure of Iran-operated supertanker Grace 1, and is currently underway at the Osveh Art and Cultural Center.
The Revayat Cultural Foundation is the organizer of the exhibit. It showcases 35 works by 14 Iranian cartoonists.
The tension between Iran and Britain escalated after Britain seized the Iranian oil supertanker on July 4. Britain claimed that the supertanker was carrying oil to Syria, but the Iranian government announced that the tanker was heading to another destination.
The exhibition runs until Sunday, August 11.