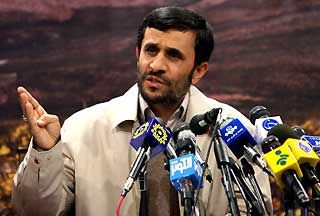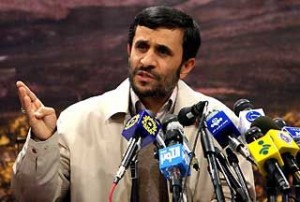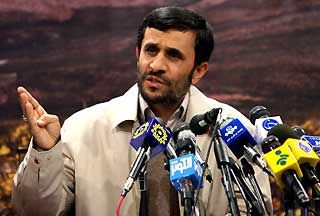 Iran's President Mahmoud Ahmadinejad says the Tehran declaration has provided the West with an opportunity to return to diplomacy and respect the rights of other countries.
"They are free to choose their path, and while we hope they choose the path of justice and respect, if they move in another direction Iran will naturally adopt a position according to later conditions," President Ahmadinejad said in an interview with the Lebanese television channel LBC.
"The Tehran declaration is not solely for Iran, Brazil and Turkey rather it is a statement of the demands of all nations and all who seek to assert equal rights for everyone in the world."
President Ahmadinejad went on to say that there is no tension in Tehran- Moscow relations and that Iran only expects Russia to refrain from cooperating with countries that work against the Islamic Republic.
"The era has ended in which a few countries think they own the world, decide for other nations and employ double standards," said the Iranian president, adding that the Tehran declaration has provided an opportunity for all nations to interact based on law and justice.
On May 17, Iran, Turkey and Brazil issued a declaration based on which Tehran agreed to send 1,200 kilograms of its low-enriched uranium to Turkey in exchange for a total of 120 kg of 20 percent nuclear fuel for the Tehran research reactor.