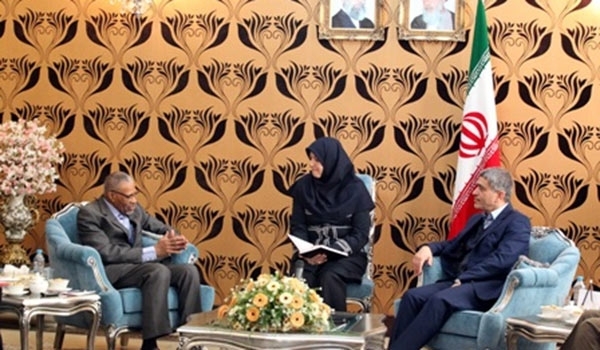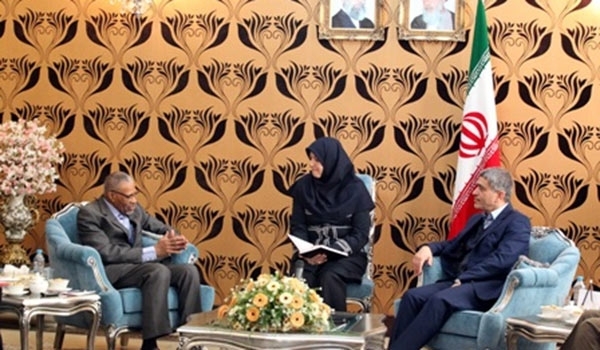 Iranian Economy Minister Ali Tayyebnia and President of the Islamic Development Bank Ahmad Mohamed Ali in a meeting in Tehran on Tuesday underlined the need for the enhancement of economic and financial cooperation between Tehran and the IDB.
"I hope that the problems hindering further cooperation between Iran and the Islamic Development Bank will soon be removed in a bid to enable the Iranian companies and projects to utilize IDB resources," Tayyebnia said during the meeting.
The Iranian economy minister noted that Iran prioritizes private sector's use of financial resources and technical assistance of IDB-affiliated bodies and institutions.
Mohamed Ali, for his part, said some joint projects with Iran are being implemented and some others are in their final stages, and "we should expedite these projects by supporting them".
He also appreciated Iran's all-out support for the IDB, and underlined the necessity for the expansion of economic cooperation between the two sides.
The IDB is a multilateral development financing institution located in Jeddah, Saudi Arabia. It was founded in 1973 by the Finance Ministers at the first Organization of the Islamic Conference (now called the Organization of Islamic Cooperation). The bank officially began its activities on 20 October 1975.