Iran
Iran Int. Minister: CIA, Mossad, MI6 Seeking to Target, Sabotage Iran's N.Defense Programs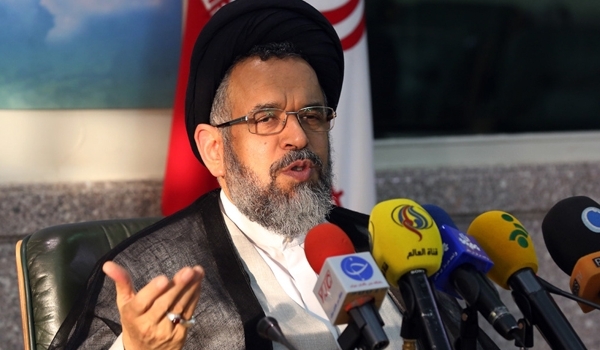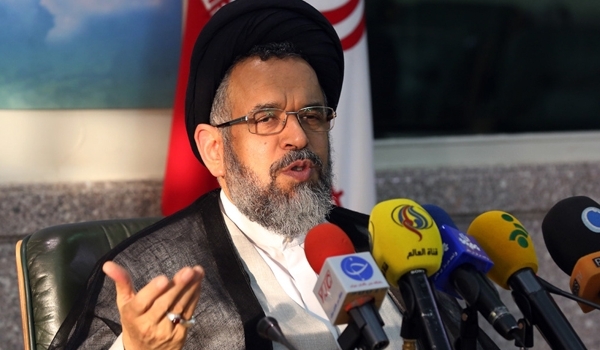 Iranian Intelligence Minister Seyed Mahmoud Alawi warned that foreign spy agencies, including the CIA, Mossad and MI6, are seeking to target and carry out sabotage operations against Iran's nuclear and defense programs, yet he stressed that his forces know how to fool the foreign spies.
"Some (spying) services like Mossad, the MI6 and the CIA and the countries which are enemies of Iran are naturally in pursuit of negative objectives in the Islamic Republic or sometimes they act directly and leave negative effects in political, economic and social fields," Alawi said in a press conference in Tehran on Tuesday afternoon.
"And sometimes they make use of other spying services for proxy jobs or use people's internet pages," he added.
"Our nuclear, defense and missile industries and advanced technologies are the arenas in which they seek to gain intelligence and carry out sabotage operations," Alawi said.
He, meantime, stressed that the Iranian intelligence forces have kept vigilant, identified the hostile spy agencies' weak and strong points and adopted the necessary actions to manage these spy agencies.
Senior Iranian officials have always reiterated Iran's intelligence supremacy over the enemies' moves and espionage operations in the region, saying that the Iranian intelligence forces' successful operations against CIA and Mossad operatives in recent years prove the superiority of the Iranian side.
In June 2013, a senior Iranian legislator lauded the intelligence ministry for its vigilance and power in foiling enemies' plots against Iran, and said the ministry has thwarted several Israeli and US plots across the country.
"Numerous events (plotted by the enemies) have happened in the country in the past few years which have been defused due to the desirable performance of the intelligence ministry and other Iranian intelligence and security bodies," Chairman of the parliament's National Security and Foreign Policy Commission Alaeddin Boroujerdi told FNA.
"The intelligence ministry enjoys a very desirable dominance and control over intelligence issues both in and outside Iran," he added.
Boroujerdi said that the Iranian intelligence bodies today are to confront Mossad, the CIA and their regional collaborators "and we have succeeded in defusing the operations of the US and Israeli intelligence bodies and showing the intelligence might and power of the Islamic Republic of Iran to the whole world".