Iran
Iran intelligence Ministry identifies individuals involved in scientist assassination: Govt. spokesman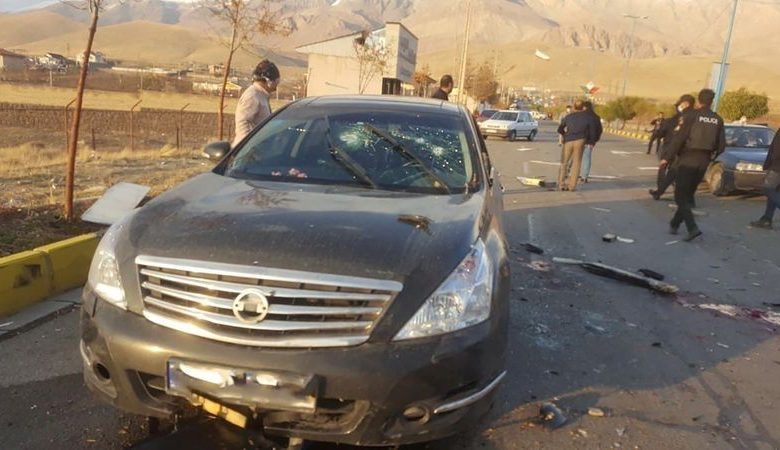 The Iranian administration says the country's Intelligence Ministry has identified the individuals involved in the assassination of senior scientist Mohsen Fakhrizadeh.
"The Supreme National Security Council has already reported about it. The Intelligence Ministry, through efforts made, noticed certain moves and succeeded in gaining control of the region. The Intelligence Ministry has identified the relevant individuals and all aspects are being investigated, and when it is finalized, a reciprocal response will be planned," Ali Rabiei said in an interview with a TV program on Wednesday.
He did not provide further details.
The remarks came two days after Iran's Intelligence Minister Mahmoud Alavi said the country's security forces had found a lot of new leads on the recent assassination of Dr. Fakhrizadeh.
A top nuclear and military scientist, Fakhrizadeh was assassinated on Friday after an explosion and automatic gunfire near the Iranian capital Tehran.
Speaking during the funeral procession of Fakhrizadeh in northern Tehran on Monday, Alavi said Iranian security forces started their all-out efforts since the physicist's assassination and succeeded in finding many clues by fully investigating all aspects of the terror attack.
The intelligence minister added that it was early to announce the details as the investigation was still ongoing, emphasizing, however, that the Iranian nation will be informed of the definitive conclusions in due time.
A senior American official has acknowledged that the Israeli regime was behind the assassination of the Iranian scientist, CNN reports.
The official, however, "declined to give details about whether the [Donald] Trump administration knew about the attack before it was carried out or provided support," according to the report released Wednesday.
The official said that in the past, Israelis have shared information with the US about their targets and covert operations before carrying them out but would not say if they did so in this instance. The Iranian nuclear scientist, Mohsen Fakhrizadeh, had been a target for the Israelis for a long time, he added.
Iran has vowed harsh revenge for the iconic scientist's murder.