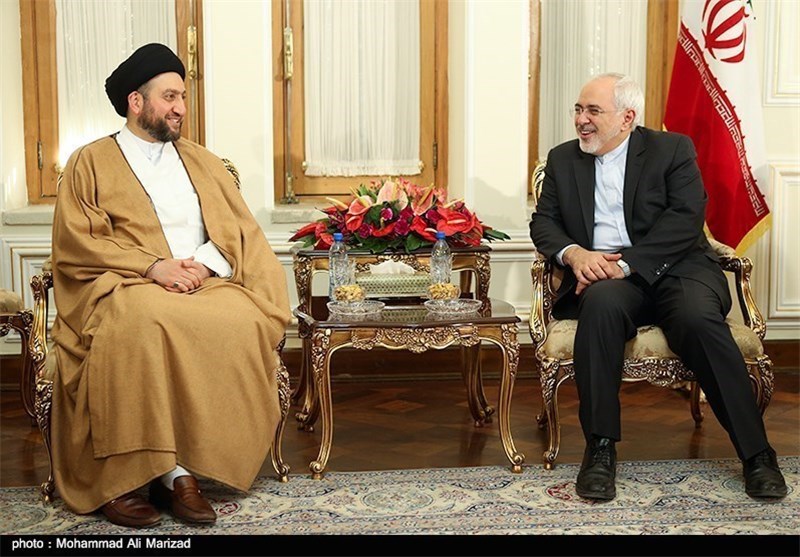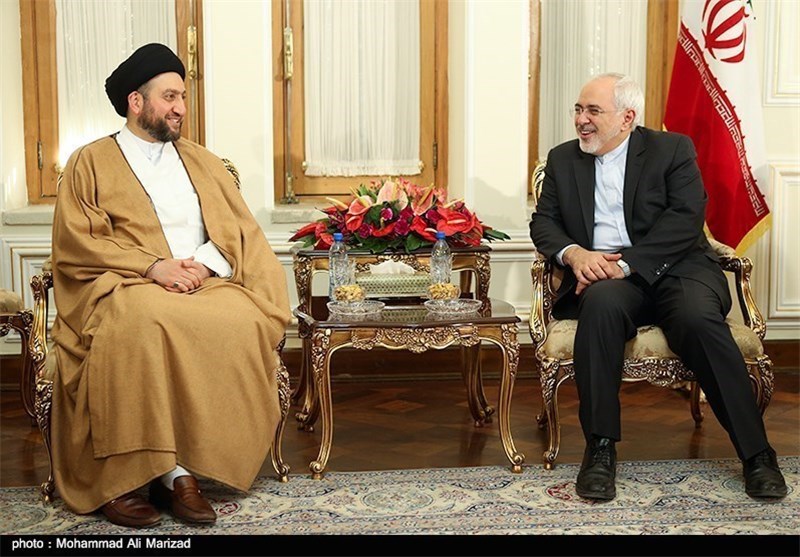 Iranian Foreign Minister Mohammad Javad Zarif underlined the significance of close consultations between Tehran and Baghdad to ensure security in the region.
The issue was raised by Zarif in a meeting with President of the Islamic Supreme Council of Iraq Ammar al-Hakim in Tehran on Monday.
He expressed gratitude to the Iraqi government and nation for hosting a huge crowd of pilgrims at the Arbaeen congregation.
On December 3, some 27 million Muslims from around the world gathered in the Iraqi city of Karbala to pay tribute to Imam Hussein (AS), the third Shiite Imam.
The pilgrims with different nationalities performed mourning rites on Arbaeen, which comes 40 days after Ashura, the martyrdom anniversary of Imam Hussein (AS).
Iranians accounted for 60 percent of the foreign pilgrims, followed by travelers from Bahrain, Lebanon, Saudi Arabia, Kuwait, Pakistan and Qatar.
Pointing to success of Iraqi army and popular forces in the campaign against Takfiri terrorists, Zarif reiterated the importance of continued coalition and unity in campaign against extremism in Iraq.
Hakim, for his part, briefed Zarif on political and security conditions in Iraq and said consecutive victories of Iraqi army and popular forces is the result of new conditions in Iraq.