Palestine
"Iran is forefront of backing Palestine": Lebanese cleric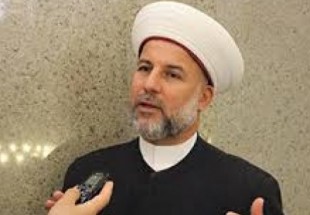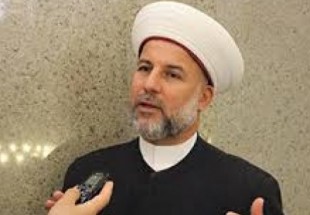 The members of Lebanese Islamic Clerics Association, Adel Al-Torki in an exclusive interview with Taghrib News Agency (TNA) on the sideline of the international Conference of Islamic World Scholars in Defense of Palestine Resistance, which was recently held in Iran Capital city of Tehran stressed the telling role of Iran in defending Palestine and underscored that Iran had been forefront of backing Palestine since day one.
"Islamic foundations play important role in awakening and keeping Muslims informed of their enemies and friends," said the religious cleric stating that in this regard religious clerics are shouldered by prime important duties.
In his line, it is incumebent upon religious cleric to refrain Muslims from taking steps in errant path
In line with him, to religious analysts, clerics cannot just opt out of all responsibilities and bow out of their missions, turning back to Islamic teachings and instructions.
To them, religious clerics should not have dismissive attitude toward guilding Muslims toward the right path and The onus is on each of them to take step for reasoning out the standing setbacks Muslims are mired in.
According to them, those who fell silent cannot disavow involvement in the violence, since their silence provides the groundwork for enemies to fulfill their malignant aims.
In this regard the members of Lebanese Islamic Clerics Association slammed the measures perpetrated by the regime of Zionism and questioned the silence of international human right foundations against such inhumane measures.
Adel Al-Torki beckoned to the telling role of Islamic Republic of Iran and Iranian foundations including the World Forum for Proximity of the Islamic Schools of Thought and underscored the issue of Palestine was one of the main priorities thereafter the Islamic Revolution of Iran.
He went on to conclude, "The issue of Palestine does not just relate to Palestinian people, all the same it is of common issue in Islamic Ummah, and is related to all human being worldwide."