Iran
Iran is not worried about Zionist Slaughterer Israel's empty threats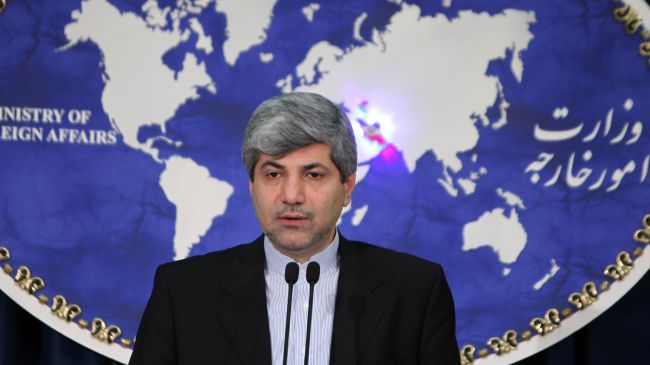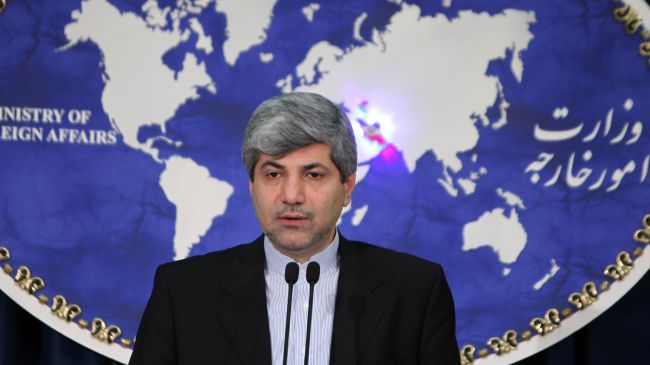 Iranian Foreign Ministry Spokesman Ramin Mehmanparast says Iran is not worried about Israel's empty threats, which it is making due to its internal problems.
Mehmanparast made the remarks at his weekly press conference in Tehran on Tuesday, in response to a question about the recent bellicose rhetoric by Slaughterer Israeli Prime Minister Benjamin Netanyahu and Minister of Military Affairs Ehud Barak, who said they were pondering more seriously about launching a military strike against Iran's nuclear facilities by the end of 2012.
The Iranian Foreign Ministry spokesman dismissed the remarks as "the repetition of the baseless allegations" that Israel constantly levels against Iran, adding, "We do not see any grounds for such actions, and these claims are mostly made due to the internal problems of the Zionist regime."
"The serious rift… between them (Israeli officials) and the massive social crisis that has emerged across the occupied territories show (Israel's) lack of identity and the futility of the objectives pursued by this illegitimate regime," Mehmanparast said.
"Even if an official in the illegitimate regime (Israel) seeks to take such an irrational measure, he will not be allowed to make such a huge mistake from inside the occupied territories, because that would lead to serious repercussions," he added.
"In our calculations, we aren't taking these claims very seriously because we see them as hollow and baseless," he stated.
Last Thursday, Barak told Israeli radio, "We are determined to prevent Iran from becoming nuclear and all the options are on the table. When we say it, we mean it."
Zionist Israeli media outlets have also turned the spotlight on Tel Aviv's threats of war against Tehran and reported that a decision could be made within weeks.
Meanwhile, many current and former Israeli military officials have voiced opposition to the idea of adventurism targeting Iran.
The United States and Israel have repeatedly threatened Iran with a military strike to force it to halt its civilian nuclear energy program, which the two countries claim is a cover for a program aiming to acquire a military nuclear capability.
But Iran has dismissed the allegations and the threats and pledged to deliver a crushing response to any attack on its territory.