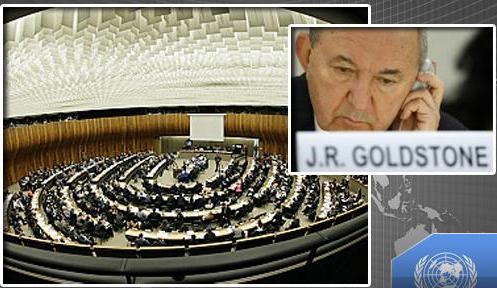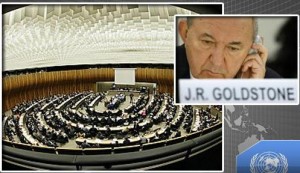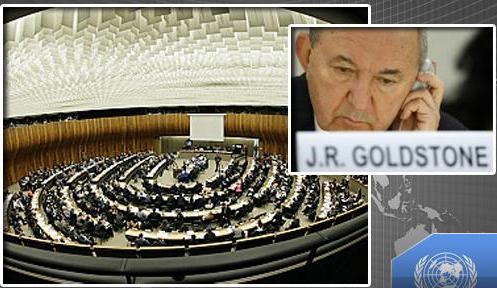 Iranian permanent mission to the UN strongly rejected a recent allegation by the Israeli regime that an Iranian cargo ship with Antigua flag sought to smuggle arms for Hezbollah, stressing that the baseless claim is a move to divert the world public opinion from Goldstone's report on Israel's crime in Gaza.
As the UN Fact-Finding committee's report on Gaza issue led by Richard Goldstone was being examined in the UN General Assembly meeting, Israeli representative at the UN pointed out to seizure of the ship and said anti-tank missiles were seen among the weapons and claimed that the weapons were heading for Hezbollah in Lebanon.
Iran's permanent representative who was present in the meeting rejected Israel's claim and underlined that the issue seeks diverting the world's public opinion from Goldstone's report.
"This is not the first time that Zionist regime discusses such claims, Iran strongly rejects the allegation and it believes that the move seeks diverting public opinions from the consequences of examining the UN report on Israeli crimes in Gaza Strip which was approved unanimously by most of the UN members," said a statement issued by Iran's permanent mission.
The statement also pointed out to Israel's letter to the UN Security Council Chief on Friday which accuses Iran of violating 1701 Resolution, weapon embargo for militia in Lebanon, and said, "Surely, Zionist regime has violated many UN Security Council resolutions."
"The UN Secretary General in his recent report has explicitly discussed violation of resolutions by Zionist regime, so the regime does not have the right to discuss such baseless allegations against other countries."