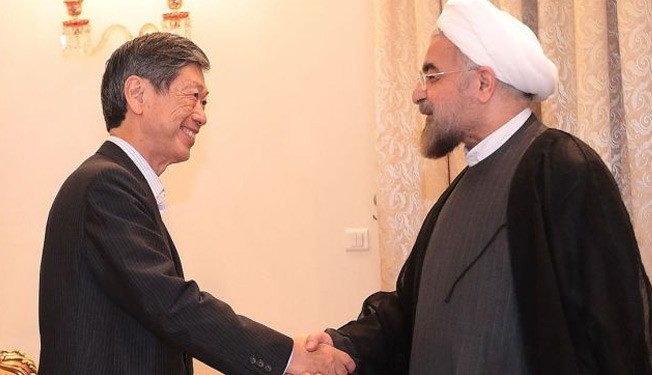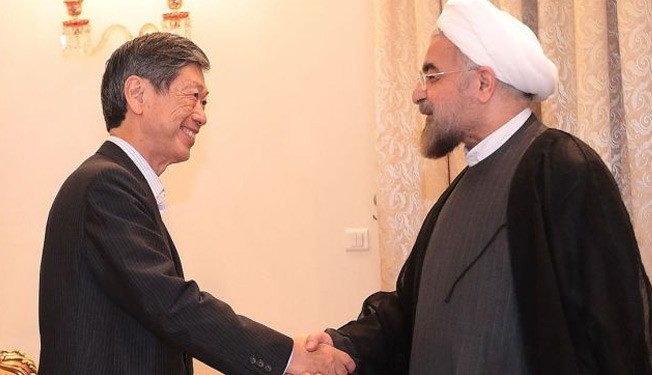 Iran President Hassan Rouhani says Iran and Japan, as victims of chemical and nuclear weapons respectively, can be the flag bearers of the fight against weapons of mass destruction.
"Iran and Japan are two countries that have suffered greatly from weapons of mass destruction," Rouhani said in a meeting with Masahiko Komura, the special envoy of Japanese Prime Minister Shinzo Abe to Iran on Sunday.
He reaffirmed the peaceful nature of Iran's nuclear energy program and emphasized that it would remain peaceful.
"The Islamic Republic of Iran is completely committed to international regulations including the NPT [Non-Proliferation Treaty], and all Iran's nuclear activities are under the surveillance of the International Atomic Energy Agency (IAEA)," President Rouhani pointed out.
The United States, Israel and some of their allies falsely claim that Iran is pursuing non-civilian objectives in its nuclear energy program, with the US and the European Union using the unfounded allegation as a pretext to impose illegal sanctions against Iran.
Tehran strongly rejects the claim against its nuclear energy program, maintaining that as a committed signatory to the NPT and a member of the IAEA, it has the right to use nuclear technology for peaceful purposes.
Numerous inspections of Iran's nuclear facilities by the IAEA have never found evidence indicating that the Iranian nuclear energy program has been diverted toward non-civilian objectives.
The Japanese envoy, for his part, congratulated Rouhani on his election victory and said his country is keen to boost cooperation with Iran.