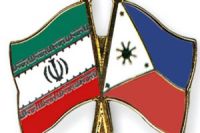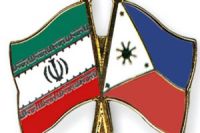 Iran's Ambassador to Manila, Ali Asghar Mohammadi, has announced the Islamic Republic of Iran's intention to develop relations with Philippines National Commission on Muslim Filipinos (NCMF).
According to IRIB World Service, citing IRNA, Iran's envoy to Manila made these remarks in a meeting, in Manila on Saturday, with the newly-instated Commissioner and Secretary of NCMF, Yasmin Busran-Lao.
Throughout this meeting, the two parties studied and discussed views on the current cooperation on Quranic affairs and exchange of cultural delegations between the two countries.
The Filipino official, for her part, lauded Islamic Republic of Iran's support for Muslim Filipinos, while hoping that mutual cooperation between the two parties would develop more than ever in several sectors.
Philippines President, Benigno Aquino, appointed Yasmin Busran-Lao as the new NCMF commissioner on April 16, 2014.
NCMF is a state-run center, which aims to defend the rights of Muslims.