Iran
Iran keen to find political N-solution: Larijani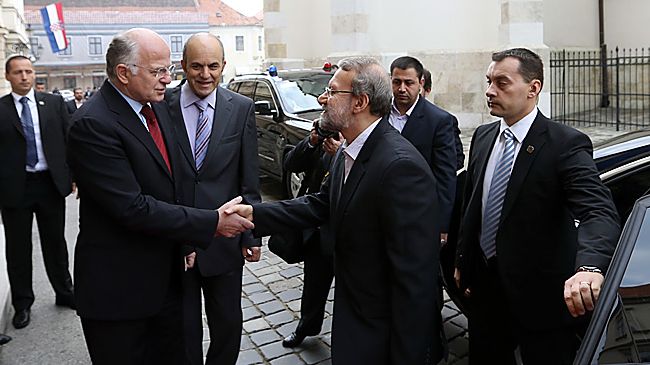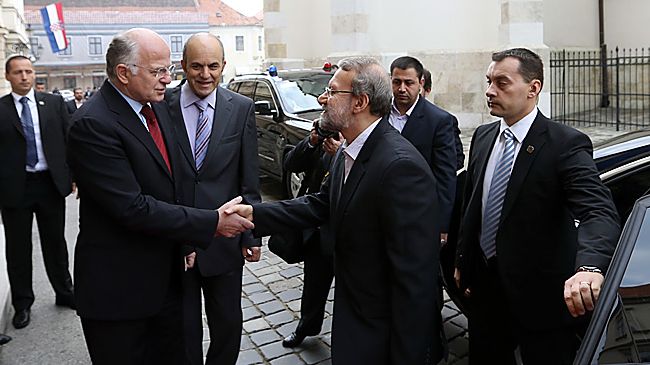 The Islamic Republic says it is eager to find a political solution to West's nuclear dispute with Iran, expressing hope that the six major world powers would enter the forthcoming Geneva talks with goodwill.
In a meeting with his Croatian counterpart Josip Leko in Zagreb on Thursday, Iranian Majlis Speaker Ali Larijani highlighted Iran's confidence-building measures to address the purported concerns over its nuclear energy activities.
"The fatwa issued by the Leader of the Islamic Revolution Ayatollah Seyyed Ali Khamenei regarding the prohibition of the use of weapons of mass destruction, being a member of the International Atomic Energy Agency (IAEA) and a signatory to the nuclear Non-Proliferation Treaty (NPT), as well as the presence of the UN inspectors [in Iran] and the constant monitoring of its nuclear installations are some of the confidence-building measures by Iran," he said.
The European Union's foreign policy chief Catherine Ashton said on September 26 that the five permanent members of the UN Security Council – the United States, China, Russia, France and the United Kingdom – plus Germany have reached an agreement with Iran to meet in Geneva on October 15 and 16 for further talks on resolving the standoff with Tehran over its nuclear energy program.
The US, Israel, and some of their allies have repeatedly accused Iran of pursuing non-civilian objectives in its nuclear energy program.
Iran rejects the allegations, arguing that as a committed signatory to the NPT and a member of the IAEA, it has the right to use nuclear technology for peaceful purposes.
In addition, the IAEA has conducted numerous inspections of Iran's nuclear facilities but has never found any evidence showing that Iran's civilian nuclear program has been diverted to nuclear weapons production.
Larijani also pointed to radicalism and terrorism as two serious menaces in the Middle East, expressing regret that the West's policies in the region have fueled the ominous phenomena.
The Iranian Majlis speaker further underscored that there is no military solution to the crisis in Syria, adding that the conflict in the Arab country must be resolved through diplomatic dialogue between the Damascus government and political opposition groups.
Larijani also expressed dissatisfaction with the current level of trade between Iran and Croatia, calling for broader Tehran-Zagreb economic cooperation.
The senior Iranian official also called for the formation of parliamentary friendship groups between the two countries in order to improve bilateral relations.