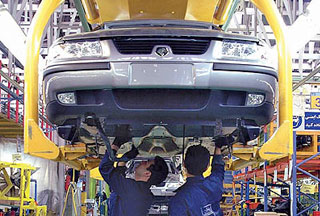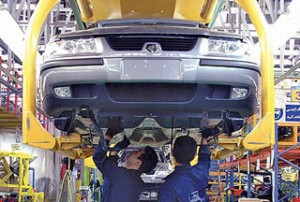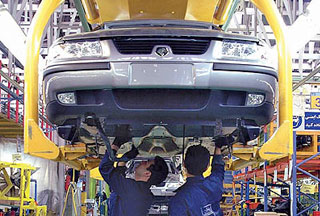 Iran Khodro Company (IKCO), the Middle East's largest automaker, is slated to receive a one billion dollar government bailout.
Iran's Monetary and Credit Council announced on Wednesday that it has agreed to the one-billion-dollar government-backed rescue package for Iran Khodro.
According to Jamshid Imani, deputy director of Iran Khodro Company (IKCO), half of the aid will be available "within days."
"The rest will be made available after the sale of Iran Khodro's shares through Parsian Bank," Imani added.
IKCO currently labors under debts of several billion dollars, threatening to force the Iranian company into bankruptcy.
Reports say that thousands of the giant carmaker's shareholders are looking forward to Iran Khodro's annual stockholders meeting, which will probably be held on August 11.
Five Iran Khodro authorized agents have been shut down in Isfahan, Khuzestan and the capital Tehran due to customers' dissatisfaction with after sales service.
IKCO has more than one thousand authorized agents all over the country who provide after sales services.
Iran Khodro currently produces vehicles under 11 different brand names. It also manufactures various vehicle models in seven countries across the globe.
The giant carmaker is realizing its plans to produce one million vehicles a year. It is anticipated that 800,000 units will be produced this year at domestic plants and another 200,000 will be produced at sites outside Iran.