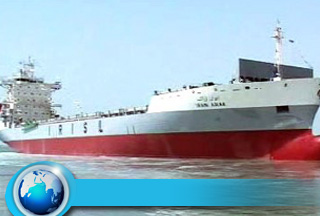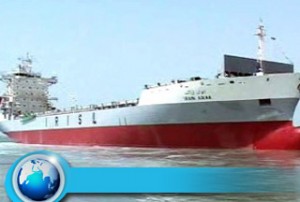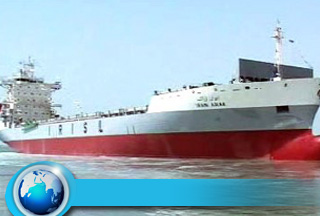 Iran comes one step closer to shipbuilding independence with the launch of its first indigenous ocean liner in the Persian Gulf.
The ship dubbed Iran-Arak set sail in the southern province of Hormozgan in a Thursday ceremony attended by President Mahmoud Ahmadinejad.
Manufactured by the Iran Shipbuilding and Offshore Industries Complex Co. (ISOICO), the 2200 TEU container ship weighs 7500 tons on land, can accelerate to 32 knots (59.3 Km/h) and is able to sail 25 days non-stop.
The vessel, which has cost $50 million to construct, is 185 meters (607ft) long, 30 meters (98.4ft) wide, has 10 meters (32.8 ft) of draft and uses more than 16.7 MW to reach 21.5 knots (39.8 km/h).
President Ahmadinejad congratulated the shipbuilding team on what he described as an "astounding success".
"Our progress in the shipbuilding sector is highly commendable," said the Iranian president.
On its first journey, Iran-Arak, will roam the waters of the Persian Gulf for 24 hours as a final test.
The manufacturing company, ISOICO, operates under the Industrial Development and Renovation Organization of Iran (IDRO).